IF YOU OR A LOVED ONE WAS INJURED IN A MOTORCYCLE CRASH, THEN YOU'LL NEED AN EXPERIENCED BEVERLY HILLS MOTORCYCLE ACCIDENT LAWYER
Beverly Hills is an unbelievable place to own a motorcycle due to the warm temperatures throughout the entirety of the year, but there's no denying that the traffic in Beverly Hills leads to many irritable drivers and subsequently many motorcycle accidents.
If you or a loved one owns a motorcycle in Beverly Hills CA, then you're going to need an experienced Beverly Hills motorcycle accident lawyer in your contacts just in case you're injured in a motorcycle crash. The National Highway Traffic Safety Administration has provided many guidelines and statistics on all sorts of auto accidents, and it's unfortunate that Los Angeles just so happens to be one of the most dangerous cities across the country for motorcycle accidents.
Below we'll be going over everything you need to know about motorcycle accidents, and why you'll need a team of experienced personal injury attorneys to support you in negotiating a settlement with the at-fault party's insurance company and ensuring that you get your full and rightful compensation.
WHY YOU NEED TO HIRE A BEVERLY HILLS MOTORCYCLE ACCIDENT LAWYER
We're a team of Beverly Hills motorcycle accident attorneys that will go over all of the intricate details of your motorcycle accident during your free case evaluation. During this consultation we'll help motorcycle riders to properly identify the cause of the accident, and we'll also support victims in preparing the necessary evidence that proves the at-fault party's negligence or recklessness.
One of the first steps in this personal injury legal process is to speak with the insurance companies that represent both the accident victim and the at-fault party, and this negotiation process is always very complex. Your motorcycle accident attorney will be your official representative as you seek a fair settlement to cover your physical, economic and emotional injuries/damages, and many times an insurance company will only take these negotiations seriously when they know that an attorney is willing to fight them in court.
Your lawyer will be the one that handles all the necessary paperwork to file and process your claim, and they'll be the one negotiating your settlement with all of the most influential documentation. Qualified personal injury attorneys will be more than ready to utilize litigation as a strategy to show all the appropriate parties that you're serious about obtaining a full and rightful compensation for your damages, and they'll also be your go-to source for helping you collect the most valuable evidence that supports you and your claim.
Every motorcycle rider needs a personal injury attorney that they can rely upon just in case they one day get injured in a motorcycle crash that was caused by someone else's negligence, because people need the self assurance that they'll be a valued client and that their motorcycle accident case will be handled perfectly in accordance with the motorcycle laws of California.
CAUSES OF MOTORCYCLE ACCIDENTS IN BEVERLY HILLS
Motorcycle riders undoubtedly have a lot of responsibilities for personal safety while riding around the roads in Beverly Hills and all of California, and the vast majority of motorcyclists do fully abide by traffic rules. However, there are countless other motor vehicle drivers throughout Beverly Hills that simply don't uphold their own duty of care around motorcycles, and this then leads to collisions.
Some of the most common motorcycle accident causes throughout Beverly Hills include the following:
· Drivers following much too closely behind motorcyclists, aka tailgating
· Drivers not using their turn signals or changing lanes suddenly, even in lane splitting scenarios
· Speeding
·     Driving under the influence of alcohol or drugs
· Drowsy driving
· Distracted driving
· Hazards caused by unsafe road conditions
· Drivers running a red light
· And much more…
Aggressive/reckless driving is likely one of the most dangerous driving habits that causes motorcycle accidents throughout Beverly Hills, and any aggressive maneuver on the roads can lead motorcyclists to experience serious health effects like brain injuries and potentially even death.
COMMON INJURIES FROM MOTORCYCLE ACCIDENTS
Motorcycle accidents in California just so happen to be a rather big issue throughout the entirety of the state, and Beverly Hills is no different. As is easy to imagine, motorcyclists are always in a much more dangerous position for bodily injuries when they're involved with a collision with other drivers.
And when you factor in all sorts of other factors like speed and road conditions, it's easy to see how a motorcycle accident can quickly lead to serious injuries. Some of the most common injuries that motorcycle accident victims experience include the following:
· Broken bones
· Neck and back injuries
· Severe head and brain injuries
· Road rash
· Compression injuries
· Crushed appendages
· And even wrongful death
If you or a loved one was not at fault for the injuries they sustained in a motorcycle accident in Beverly Hills, then you'll need an experienced Beverly Hills motorcycle accident attorney to assist you in your pursuit for the compensation that's rightfully deserved. This compensation can be oriented around the injuries, as well as all sorts of other accident-related damages.
COMPENSATION FOR A MOTORCYCLE ACCIDENT INJURY IN BEVERLY HILLS
Some of the most common forms of recoverable damages within motorcycle accident claims include the following:
· Medical expenses
· Lost wages
· Medical equipment
· Pain and suffering
· Property damage
· Loss of earning capacity
· Loss of quality of life
· And many other non-economic damages…
It's also important to note that California utilizes Pure Comparative Negligence laws, which means that you'll still be able to obtain financial recovery even if you were partly at fault for the accident's occurrence or your injuries. A common example of this with motorcycle accidents would be if a motorcyclist wasn't wearing their helmet at the time of the accident and was partly at fault for a head injury.
MOST DANGEROUS ROADS IN BEVERLY HILLS
Although a high percentage of the roads in Beverly Hills are in residential neighborhoods with low speed limits, there are still many dangerous roads throughout the city due to driver negligence and heavy traffic.
One intersection in particular that's considered to be one of the most dangerous intersections in all of California is the intersection of Santa Monica Boulevard and Wilshire Boulevard. Some other dangerous roads in Beverly Hills include the following:
· Olympic Blvd.
· Pico Blvd.
· Rodeo Drive
· Robertson Blvd.
· Sunset Blvd.
· Rexford Ave.
· Canon Drive
WHAT TO DO AFTER A MOTORCYCLE ACCIDENT
The following is a brief list of six things that you can do immediately after you're involved in a motorcycle accident:
· Get to safety
· Keep your protective gear on (remain calm and wait for paramedics)
· Call 911
· Seek medical attention
· Gather evidence (pictures, videos, notes, witness contact info, etc.)
· Get in touch with your motorcycle accident lawyers and plan your first call to your insurance company
DISCUSS YOUR CASE WITH A BEVERLY HILLS MOTORCYCLE ACCIDENT ATTORNEY
If you need help with a motorcycle accident case in Beverly Hills or throughout California, reach out to our personal injury attorneys for a free case evaluation.
We'll be more than happy to work on a contingency fee basis and do whatever it takes to recover your full compensation as your Beverly Hills motorcycle accident lawyer, so feel free to contact us online or call us at (323) 244-4147 and we'll set up your free consultation today.
It may seem rather surprising to most people, but slip and fall injuries result in civil law cases that entail upwards of $14 million in compensation each and every year. The National Floor Safety Institute (NFSI) has provided a comprehensive list of facts oriented around slip and fall accidents, and how premises liability cases affect accident victims and property owners.
According to the NFSI, falls of all types lead to serious head injuries, spinal cord injuries, and all sorts of other hazards that will require accident victims to hire an experienced Beverly Hills slip and fall lawyer to hold a property owner accountable for their negligence.
So if you or a loved one has sustained a serious injury in a slip and fall accident, reach out to our personal injury attorneys for a free consultation to learn more about how we can support you in obtaining your full and rightful compensation.
HOW OUR BEVERLY HILLS SLIP AND FALL LAWYERS CAN HELP YOUR CASE
We're a group of slip & fall accident attorneys and Beverly Hills premises liability lawyers that will support you in holding a property owner accountable for both injury and premises liability.
What's important for accident victims in Los Angeles and all of California to understand is that property owners aren't necessarily liable for your injuries in all of these cases. Our team of personal injury lawyers will help you prove how a proprietor failed to maintain the conditions of their parking lots, grocery store, or any property; and we'll also help you prove the following based upon the foundations of California's Premises Liability Laws:
The defendant was the property owner or controlled the accident scene at the time of the personal injury accident.
The defendant was blatantly negligent in terms of the upkeep of safe conditions and hazards throughout the property.
That the plaintiff sustained an injury while on the defendant's property.
And that the defendant's overall negligence was what ultimately caused the plaintiff's accident to occur.
These four elements are absolutely critical when it comes to the intricate personal injury law details of your case, and these factors are what we'll discuss in detail during your case review. Out of the above four slip and fall accident elements, the most difficult to prove is that the property owner was negligent. Our Beverly Hills slip & fall attorneys will help you prove negligence by demonstrating that at least one of the following stipulations apply to your case:
A property owner (or an employee working on the property) developed/created the hazards that lead to unsafe conditions.
The property owner (or an employee) knew about these unsafe conditions and chose to not efficiently fix them.
The property owner (or the employee) should have known about and understood the dangers posed by the unsafe conditions because a "reasonable property owner" would have known the unsafe conditions were present.
CAN I SUE FOR A SLIP AND FALL ACCIDENT?
Yes, if certain hazards exist on another individual's property and those hazards cause your injuries, you can sue within a CA slip and fall case.
You'll of course need the assistance of a reputable personal injury law firm to help you recover your incurred financial losses and subsequent damages in these scenarios.
We have some of the best personal injury attorneys in Beverly Hills CA that specialize in a whole variety of different practice areas, and we'll be sure to hold all of the liable individuals and entities accountable for your damages as your slip & fall injury attorneys.
WHAT'S THE AVERAGE PAYOUT FOR A SLIP AND FALL?
The average settlement amounts for slip and fall injuries are between $15,000 and $45,000; however, there are always going to be many factors within all accidents that stipulate the extent of damages and overall payout amounts.
HOW LONG DO SLIP AND FALL SETTLEMENTS TAKE?
All personal injury practice areas tend to take a good amount of time, and slip and fall cases are no different.
It's important to note that there is a two-year Statute of Limitations that will dictate how long you have to file your civil lawsuit, but after this filing process, it's likely that it will take months or potentially even over a year until you'll obtain your compensation for your injuries.
There are many factors that come into play in terms of how long these legal proceedings take, and you can always count on us as your fall accident lawyer to be as meticulous and efficient as possible during each stage.
COMMON INJURIES FROM A SLIP & FALL ACCIDENT
It's possible for accident victims to sustain all sorts of different injuries within a slip and fall accident scenario, and some of the most common injuries include the following:
HIP FRACTURES
Many falls in CA will entail people reporting hip fractures and other types of serious hip injuries that were the result of the accident. Many times people will require surgery and months of physical therapy and rehabilitation efforts to fully recover from a hip fracture.
BRAIN INJURIES
It's very common for people to inadvertently bang their heads on objects or the ground during their falls, and brain injuries tend to vary rather dramatically within these types of accidents.
Some head injuries will be along the lines of a mild concussion, whereas other accident victims will potentially sustain moderate or even very serious TBIs (traumatic brain injuries).
BACK & SPINAL CORD INJURIES
Back and spinal cord injuries are very common within slip and fall cases, and these injuries can include slipped discs, herniated discs, and potentially even severe spinal cord damage.
SPRAINS
Sprained ankles are one of the most common injuries that occur during falls, and this is because we simply don't have the time to react and catch ourselves.
SHOULDER INJURIES
Many people will dislocate a shoulder during a slip and fall accident, and this can lead to nerve damage around the shoulder. Lingering nerve damage in the shoulder area can lead to sustained injuries for long periods of time.
EXAMPLES OF AREAS IN WHICH SLIP AND FALL INJURIES OCCUR
The accident scene of slip and fall accidents can literally happen just about anywhere in Los Angeles and the entirety of California, but some examples include the following:
An office building
Parking lots
A grocery store
Shopping centers
Public restrooms
Any property without proper warning signs
Hotels/Resorts
Restaurants/Bars
Sidewalks/Walkways
Airports
Hospitals
Staircases
And many other areas…
STEPS TO TAKE AFTER A SLIP & FALL
The following steps are what you or your loved one can do in the moments after a slip and fall accident:
GET MEDICAL ASSISTANCE: It will be crucial to see a doctor as soon as you can after this type of accident, and this is partly because a lot of people may be more injured than they originally believe. Also, proving your injuries and getting compensation will require medical documentation.
REPORTING THE SLIP & FALL ACCIDENT: Slip and fall accidents happen throughout Los Angeles and CA all the time, so you should report your accident to the proper authorities who will help you. This includes reporting your injury to the property owner or employee manager, as well as the proper insurance companies.
OBTAIN EVIDENCE: Every personal injury case requires substantial amounts of evidence, and that's why you're going to need to think about your evidence as much as you can at the accident scene. This means taking pictures/videos of the hazards if possible.
REACH OUT TO A BEVERLY HILLS PREMISES LIABILITY LAWYER: Reaching out to a personal injury law firm based in Beverly Hills CA that specializes in premises liability will always be one of your most important steps to take after your accident. Our lawyers will be able to thoroughly review the circumstances surrounding your injury case and put you in the right direction towards your most effective course for legal action.
A BEVERLY HILLS SLIP & FALL ATTORNEY YOU CAN TRUST
The Hurwitz Law Group is a law firm based in Beverly Hills CA that specializes in helping personal injury plaintiffs obtain their full and rightful compensation for their sustained injuries and damages.
Reach out to us online or call us at (323) 244-4147 to get in touch with a Beverly Hills Slip & Fall Lawyer and learn more about your legal options during your free consultation.
Accidents happen all the time. These unfortunate events could involve someone you love, a workmate, or any person from your community. Not only it is costly for some, but you can't quantify the pain of recovering and missing out on plans and schedules. This pain is the reality that most accident victims had to face. A car accident may have caused catastrophic injuries that will take weeks or months of recovery. Unfortunately for some, recovery takes longer, while others do not make it. At Hurwitz Law Group, our Beverly Hills personal injury attorney remove the weight off your shoulders so you may concentrate on getting better and recovering without having to worry about the added stress of your legal and financial problems.
Since accidents are unpredictable, you'll need absolute protection. At Hurwitz Law Group, we do not just recognize the rigors of recovering from your injury. We will provide effective legal representation to ensure that you'll recover fair compensation. We are a Beverly Hills Personal Injury law firm representing clients who are victims of accidents in Beverly Hills, CA.
The process of recovering compensation may be too complex. But our personal injury lawyers will simplify it for you. Our personal injury attorneys will always be there to assist you, from negotiating settlements with the at-fault party, talking to the insurance companies concerned, to representing you in court when the case goes to trial. Contact us now for a free consultation and learn more about how you can recover compensation for your injuries.
HOW CAN OUR BEVERLY HILLS PERSONAL INJURY ATTORNEY HELP WITH YOUR PERSONAL INJURY CASES
Your personal injury cases do not have to be complicated. After all, the rights of citizens to recover damages from negligent parties should be simple enough for everyone.
A Beverly Hills Personal injury lawyer will:
Represent clients who suffered injuries from accidents caused by the negligence of another;
Help recover fair compensation for injured clients to cover their medical expenses;
Gather evidence to establish a strong claim against insurance companies and negligent parties;
Inform clients of their rights and responsibilities when filing a personal injury claim; and
Handle all the paperwork and negotiations with insurance companies to ensure that clients get the best settlement possible.
WE ARE AN OUTSTANDING PERSONAL INJURY LAW FIRM IN BEVERLY HILLS
Ethical, compassionate, and experienced. At Hurwitz Law Group, we prioritize the interests of our clients and make sure that they recover the compensation they deserve. We are a personal injury law firm that practices law with integrity. For these efforts, it is humbling for us to have received recognition from many award-giving bodies. This motivates us further to serve our clients and render justice to the best of our abilities.
WE ALWAYS AIM FOR CLIENT SATISFACTION
Our performances are determined not by the number of damages we recovered, or the perception of the general public, but the satisfaction of our clients in achieving the results they deserve. By first understanding their needs and then delivering an effective plan of action, we have been able to deliver the warranted outcomes of their cases.
Honors and Awards
Super Lawyers Rising Star, 2018-present. Super Lawyer Rising Stars are chosen by their peers and are honored for their expertise in the legal field.
National Trial Lawyers Top 100. Selected for outstanding performance from 2017 to present
AVVO Client Choice. Rated by clients in the highest category of achievement, 2017 to present
Lead Counsel Verified. The Lead Counsel Rating is earned by peer recommendations, significant experience, and unblemished ethical behavior.
Martindale-Hubbell Rated. The Martindale-Hubbell Preeminent Peer Review Rating is awarded to those lawyers with the highest ethical standards and professional ability.
WE REPRESENT A SPECTRUM OF PERSONAL INJURY CASES IN BEVERLY HILLS
A Personal injury case is not just limited to an automobile accident. There are other types of accidents where persons are vulnerable to injuries from defective products, assaults, slippery floors in public places, etc. As long as negligence or fault of another person caused your injury, there arises a claim for damages. With years of experience in handling personal injury cases, we've handled various claims about different causes.
The following are the Beverly Hills personal injury cases that Hurwitz Law Group handles:
Regardless of the cause, or if you are uncertain on what type of personal injury case to file, you may talk to our personal injury lawyers to have further discussions regarding your claim. Knowledge and experience are essential when it comes to filing a personal injury case. Call us now for a free consultation.
DAMAGES YOU CAN RECOVER FROM YOUR PERSONAL INJURIES
In recovering damages for your personal injuries, it is important to specify the basis for all these. Asking for damages without specifications and certainty can lead to the dismissal of the case and wasted efforts in securing compensation from the at-fault party. Personal injury attorneys have the skills and experience to gather and organize evidence to prove the extent of the damages upon you. Attorneys can quantify some damages, which are proven as a necessary consequence of the injuries you sustained. These are economic and non-economic damages.
Economic damages are those that can be quantified or have a numerical value. These are damages on medical bills, funeral expenses for the wrongful death, costs of repair for property damage, and other expenses related to the injured party's recovery.
Non-economic damages, on the other hand, are the results of these damages that the law acknowledges. Your physical pain and suffering, emotional pain, and loss of consortium are just some of the damages. Though one cannot quantify them, they are still relevant and requires compensation. One should not disregard the emotional distress for the hard recovery process.
The results or consequences of your catastrophic injury are not just limited to those seen in your bills. Whatever the result of your injuries, it is important to consider recovering compensation from those.
Call our personal injury attorneys at Hurwitz Law Group to know more about how you can recover fair compensation for your injuries.
WE WORK ON A CONTINGENCY FEE BASIS
Hurwitz Law is a personal injury law firm that prioritizes the interest of its injured clients. A personal injury claim does not have to start with expensive legal fees that discourage people from initiating lawsuits for their claims. We offer contingency fee agreements for our clients in Beverly Hills.
A contingency fee agreement is where legal fees are payable only when the client recovers damages or compensation, either from a settlement or lawsuit. This gives assurance to our clients that they only need to pay when they win their personal injury cases, such as when they have recovered compensation from the negligent party or the insurance company—no need to come up with funds to support your claim right away.
An experienced personal injury lawyer recognizes your need for damages. Though the process could be complex, we are here to make sure that we give you the best legal service for your injury claim. Call us to get a free consultation.
PERSONAL INJURY FAQs
What is the statute of limitations for personal injury claims in Beverly Hills?
A person should file a personal injury claim within two years from the occurrence of the accident. This period is enough time for claimants to prepare their claim, consult with a personal injury lawyer, and file their personal injury lawsuit. The 2-year period also serves as a deterrent for vexatious claims that only aim to recover from doubtful or inexistent injuries.
How much does a personal injury case cost?
Legal fees for hiring a personal injury attorney should not be financially burdensome for personal injury victims. The cost of filing a personal injury claim depends on what you can recover as damages. In a contingency fee agreement that we have for our clients, the legal fees due are only a percentage of what you've recovered from the insurance company or at-fault party concerned.
What should I do if I meet an accident?
After an accident, seek immediate medical attention for injuries: call 911 or an ambulance for prompt medical treatment in a nearby hospital. It would be beneficial to take pictures of the accident scene and gather relevant information during the process. The important information could be the name of the driver at fault, the name of the premises where the accident happened, the plate number of the vehicles involved, and the name of their insurance company. Their contact details are also helpful in the process. If there were eyewitnesses, it is advisable to take their contact details as well.
Most importantly is to call a Beverly Hills personal injury lawyer for legal assistance. A personal injury attorney will organize the information you gathered and the medical bills you incurred to establish a strong personal injury claim against the negligent party.
What evidence do I need to boost my personal injury claim?
Some of the pieces of evidence you'll need are photographs of the accident scene, CCTV videos of the building or road where the accident happened, eyewitnesses to the accident, medical bills, and statements from all doctors who treated you for your injury. These are vital to establish your personal injury claim and prove that your injuries were the proximate result of another person's negligence.
If I file a personal injury lawsuit, will I go to trial court?
There will be initial efforts to negotiate a settlement with the negligent party and their insurance company. Reasonable efforts should be made to arrive at a settlement agreement favorable for both parties. When these settlement negotiations fail, that's only when the case goes to trial. A personal injury attorney will assist you in preparing for the personal injury litigation process.
Why should I hire a personal injury attorney?
When you are involved in a car accident, you are burdened with so many things to consider. You may have sustained significant injuries such as a Traumatic brain injury, a spinal cord injury, or other severe injuries. You'll need ongoing medical care for these injuries, so your recovery should be the priority.
These injuries prove why it's crucial to hire a personal injury attorney. As you recover from your injuries, a Beverly Hills personal injury attorney will handle all the legal processes and settlement negotiations for you. The car accident attorney will be the one to prove the amount of compensation you ought to recover and the liability of the at-fault party. Personal injury clients have fewer burdens when they hire a car accident attorney.
How long does a personal injury lawsuit have to take?
The answer to this question varies since different personal injury cases have different circumstances. However, there are some things that personal injury attorneys and injured clients can control. Attorneys can initiate the filing of the claim and settlement negotiations in the soonest time possible. The time of filing and service of the pleadings on clients can determine when the case can go to trial or if the parties will resort to alternative modes of dispute resolution. The length of response by the insurance company in an insurance claim also dictates when the claims process commences.
Contact a personal injury law firm today to receive further information regarding a personal injury lawsuit and effective representation.
What if I am partly liable for the accident? Can I still recover damages?
Yes, you can still recover damages even if you're partly at fault. California has comparative fault laws, which provide that parties to an accident shall be entitled to compensation based on the degree of their liability. Thus, if the plaintiff is 10% liable for the Beverly Hills car accident, their compensation shall be decreased by 10%.
ARE YOU INJURED IN BEVERLY HILLS? CONTACT OUR PERSONAL INJURY LAWYER TODAY
If you are a car accident victim or have suffered a slip and fall injury, or any other personal injury, contact our legal team of personal injury lawyers today. Our experienced Beverly Hills personal injury attorney will be available to answer your queries and give you free initial consultation. Every person should not take a car accident case or any personal injury claim should lightly.
Give us a call at (323) 244-4147 for a free consultation, and let us know how we can help you get the compensation you deserve.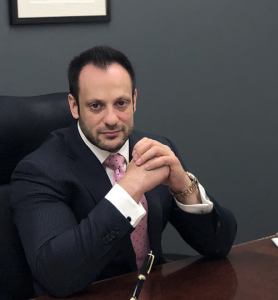 Navigating through Beverly Hills as a pedestrian presents its own unique challenges. As cars whiz by on the city's bustling streets, pedestrians often risk becoming involved in accidents. Unfortunately, despite the legal protections in place, pedestrians often bear the brunt of such incidents. This can lead to severe injuries and mounting medical bills.
This is where Hurwitz Law Group steps in. As experienced Beverly Hills Pedestrian Accident Lawyers, our firm understands the complications that arise from pedestrian accidents. We represent pedestrian accident victims. Our experienced pedestrian accident attorney is here to help you. With a knowledgeable pedestrian accident lawyer in your corner, you know your rights are protected.
Learn more about what you should do after an accident below. Then, contact our pedestrian accident attorneys for the best legal representation.
Proven Beverly Hills Pedestrian Accident Attorney Ready to Assist You
Navigating the consequences of a pedestrian accident can be challenging. At Hurwitz Law Group, we are here to support and guide you through each stage of the legal process. We use our knowledge of pedestrian accident law to fight for your rights.
Legal Advice and Guidance Throughout the Claims Process: Our team offers easy-to-understand advice tailored to your unique situation. Our team will explain your rights. We will guide you through each step of the claim process. Our goal is to ensure you understand the possible outcomes. That way, you can make informed decisions. This is a crucial part of personal injury claims.
Investigation and Evidence Collection To Support the Case: Our legal team thoroughly investigates your accident. We gather critical evidence. This includes traffic camera footage, police reports, and witness statements. These can help to prove the other party's negligence and build a robust case on your behalf.
Negotiating With Insurance Companies for Fair Compensation: Insurance companies often try to settle claims against them for as little money as possible. We use our experience and understanding of the law to negotiate with insurance companies effectively. We ensure you get a fair settlement that fully covers your medical bills, lost wages, and other losses.
Representation in Court if the Case Goes to Trial: Our lawyers are ready to move your case to court if the insurance company does not offer a fair settlement. We present a compelling case on your behalf, fighting for your right to the compensation you deserve.
Do you need help with your personal injury claim? Let us review your pedestrian accident case.
Statistics and Trends of Pedestrian Accidents in Beverly Hills
Despite its glamour and charm, Beverly Hills sees a fair number of pedestrian accidents every year. These incidents contribute to California's high rate of pedestrian fatalities and injuries. The vast majority of these accidents take place due to driver negligence. This includes distracted driving or failure to yield to pedestrians.
If you are an injured pedestrian, give us a call.
Beverly Hills Pedestrian Laws
Pedestrian laws in Beverly Hills are designed to protect pedestrians and minimize accidents. For example, California Vehicle Code 21950 mandates that drivers must yield the right of way to pedestrians in marked crosswalks and at corners without marked crosswalks. This rule aims to regulate pedestrian and vehicular traffic, ensuring that both can share the road safely.
However, pedestrian laws also place responsibilities on the pedestrians themselves. These laws require pedestrians to obey traffic signals. Pedestrians must also use designated sidewalks or paths. Pedestrians need to cross streets at marked crosswalks or intersections whenever possible. By understanding and following these laws, pedestrians can reduce their risk of becoming involved in an accident.
Common Causes of Pedestrian Accidents
Pedestrian accidents in Beverly Hills often result from a variety of factors. Most of these factors involve some form of driver negligence or error. Here, we delve into the most common causes, providing an understanding of what leads to these tragic accidents.
Distracted Driving
Distracted driving remains one of the leading causes of pedestrian accidents. When drivers are distracted—whether by their cell phone, GPS, food, or other passengers—they are not entirely focused on the road. This lack of attention can lead to drivers failing to see pedestrians until it's too late to avoid a collision.
Speeding
Speeding is a significant contributing factor to pedestrian accidents. If drivers exceed the speed limit, they reduce the time they have to react to unexpected changes on the road. This includes a pedestrian crossing the street. Accidents that take place at high speeds may result in more severe injuries.
Drunk Driving
Drunk driving significantly impairs a driver's ability to operate a vehicle safely. Alcohol can slow reaction times, blur vision, and impair judgment. This increases the likelihood of a driver striking a pedestrian. Despite strict laws against drunk driving, it remains a common cause of pedestrian accidents.
Failure To Yield
California law requires drivers to give the right of way to pedestrians in crosswalks. However, some drivers fail to do so, often because they are in a hurry or simply not paying attention. This failure to yield is a common cause of pedestrian accidents in Beverly Hills.
Negligent Infrastructure
In some cases, pedestrian accidents can be attributed to poorly designed or maintained infrastructure. This can include poorly lit streets, lack of crosswalks, and sidewalks in disrepair. When pedestrians have to navigate such conditions, they are at an increased risk of collisions.
Common Injuries in Beverly Hills Pedestrian Accidents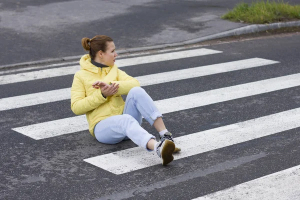 Pedestrian accidents often result in severe, sometimes life-threatening injuries. The human body is simply no match for the weight and speed of a vehicle. Common injuries in pedestrian accidents include:
Head injuries: This could include anything from concussions to more severe traumatic brain injuries. These can lead to long-term effects on cognitive function.
Spinal cord injuries: These types of injuries may lead to permanent paralysis, requiring extensive rehabilitation and leading to significant lifestyle changes.
Fractures: Pedestrians often suffer broken bones in these accidents. These injuries can require surgery and extensive recovery time.
Internal injuries: These can include damage to internal organs, which might not be immediately apparent but can be life-threatening.
Cuts and lacerations: These can result in scarring, and, in severe cases, they can result in significant blood loss.
Leg and knee injuries: These are common due to the height of a car's bumper and can range from ligament damage to broken bones.
Psychological injuries: Accidents can lead to post-traumatic stress disorder (PTSD), anxiety, and depression.
Wrongful death: In the most disastrous cases, pedestrian collisions may result in the pedestrian's death.
No matter the type of injury, seeking immediate medical attention after a pedestrian accident is crucial. Doing so not only ensures your health but can also help to take note of the extent of your injuries, which can be essential when filing a claim.
What To Do After a Pedestrian Accident in Beverly Hills
The moments following a pedestrian collision can be overwhelming. However, taking the following steps can protect your health and preserve your legal rights:
Seek medical attention: Your mental and physical health should be your priority. Your injuries may seem minor, but you should still see a medical professional immediately. Some injuries may not be immediately apparent.
Contact law enforcement: Reporting the accident to the authorities can lead to an official record of the incident, which can be helpful when you file your claim.
Collect Evidence: If it's safe and you're able, snap some photos or take some videos of the collision scene, your injuries, and any damage to vehicles involved.
Gather witness information: Get their contact information if there were any witnesses. Their statements can help establish what happened in the accident.
Report the accident to your insurance company: Even though you were a pedestrian, your auto insurance may provide coverage. Be sure to report the accident, but only give a detailed statement once you've spoken to a lawyer.
Document your injuries and treatment: Keep records of your medical treatment. Make sure your track any other expenses.
Avoid discussing the accident: Avoid talking about the accident on social media or with anyone from the at-fault party's insurance company.
Contact a lawyer: An experienced pedestrian accident lawyer can guide you through the process. Let us fight for compensation.
Determining Liability in Beverly Hills Pedestrian Accidents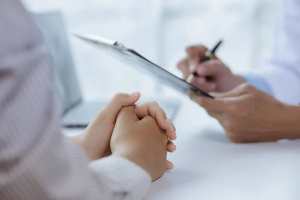 Determining who is at fault in a pedestrian collision is critical to recovering compensation. In Beverly Hills, this typically involves:
Investigating the accident: An investigation will involve collecting evidence from the scene, speaking with witnesses, and reviewing traffic and surveillance cameras if available.
Analyzing the police report: Law enforcement will create a report after responding to the accident. This report often contains their preliminary assessment of fault, which can support your claim.
Reviewing California pedestrian laws: Understanding the relevant laws can help determine who had the right of way and who may have violated traffic laws, contributing to the accident.
Consulting with experts: There are situations where traffic accident reconstruction experts. These experts can recreate the accident, which can help to clearly illustrate how the accident happened and who is at fault.
Initial Steps After a Pedestrian Accident
After a pedestrian accident, taking the proper initial steps can help ensure your well-being and strengthen your potential claim:
Seeking Medical Attention: Seek immediate medical attention following the accident. This can help identify and treat any injuries. This can also create a track record of your injuries for your claim.
Contacting Law Enforcement and Filing a Report: Notify the police about the accident. A police report is the primary accident record. It may include an assessment of who was at fault.
Gathering Evidence at the Accident Scene: If possible, collect evidence at the scene. This can include photos of the scene, your injuries, and any damage to vehicles.
Collecting Contact Information From Witnesses: Witness testimonies can help establish the facts of the accident. Get the contact information of anyone at the scene if you can.
Statute of Limitations on a Beverly Hills Pedestrian Accident Injury Claim
In California, you usually have two years from the time of the collision to file a personal injury lawsuit. This deadline, known as the statute of limitations, is crucial to keep in mind. If you don't file your claim or lawsuit within this time frame, you may forfeit the opportunity to seek compensation.
Damages You Can Recover From Your Pedestrian Accident Injuries
After a pedestrian accident, you may be eligible to recover compensation for various damages. These damages can include:
Medical Expenses
Medical expenses frequently make up a pedestrian accident claim. These costs include hospital bills, surgery, medication, physical therapy, and any future medical fees related to your injuries.
Lost Wages
If your injuries prevent you from returning to work, you can pursue compensation for your lost wages. This can also include any loss of your ability to earn a living in the future.
Pain and Suffering
Pedestrian accidents can result in significant physical pain and emotional suffering. While these damages are not as straightforward to quantify as medical bills or lost wages, they are often a substantial component of a pedestrian accident claim.
Rehabilitation Costs
Recovery from a pedestrian accident often requires rehabilitation, such as physical therapy. These costs can add up over time, but they can be included in your claim for compensation.
Schedule an Initial Consultation With Our Beverly Hills Pedestrian Accident Lawyer at Hurwitz Law Group Today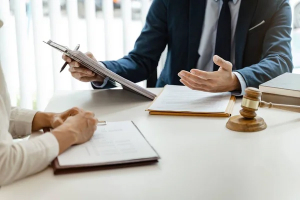 If you've been injured in a pedestrian accident in Beverly Hills, the experienced team at Hurwitz Law Group is here to help. We are dedicated to guiding you through the process, fighting for your rights every step of the way.
Don't navigate this challenging time alone. Contact our Beverly Hills pedestrian accident lawyers today to schedule an initial consultation. Let us focus on the legal aspects of your case so you can focus on recovery. It's time to take the first step toward getting your deserved compensation.
Beverly Hills Bicycle Accident Lawyer
Motorists share roadways with bicyclists throughout Beverly Hills CA and the entirety of Los Angeles, but it's very unfortunate that many bike accidents occur due to the overall negligence/recklessness of drivers. When negligent motor vehicles collide with bicyclists, it's typically the bicycle riders that sustain the more serious injuries and property damage.
The good news is that bicyclists can have a Beverly Hills bicycle accident lawyer like Brian Hurwitz in their phone contacts to call immediately after a bicycle accident, and having direct access to experienced personal injury attorneys will help you to successfully negotiate your claim with insurance companies and obtain the rightful compensation to reimburse you for your injuries and subsequent damages.
So if you or a loved one was injured in a bicycle accident, then you should contact us online and speak directly with an experienced bicycle accident attorney today.
When Do I Hire a Bicycle Accident Lawyer?
Any bicyclist will find it difficult to obtain their full and rightful compensation for their bicycle accident injuries without legal representation through an experienced accident attorney. Although bicycle accidents are certainly common, most cyclists don't fully understand the intricate details of these legal processes. This puts you in a really bad position for insurance companies to take advantage of you, which they'll shy away from when they know they're speaking to a bicycle accident attorney.
Some of the benefits of hiring a bicycle accident lawyer include the following:
· Obtaining Legal Advice And A Thorough Case Evaluation: Having an experienced bicycle accident attorney speak on your behalf to insurance adjusters will completely flip the script on how those settlement negotiations will pan out. Your personal injury attorney will always have your best interests in mind, and will better ensure that your case isn't resolved until you've obtained compensation for all of your damages.
· Handling Your Case Alone Is Ill-Advised: There are countless cyclists throughout Beverly Hills CA and Los Angeles that assume they know enough about California's bicycle laws, but then they get way too confused in critical moments about the specifics of these intricate laws. However, when you put your bicycle accident injuries and damages in the trust of your attorney-client relationship, you can be more rest assured that your rights aren't being jeopardized by an insurance company.
· Getting Your Proper Medical Attention And Formulating Your Case: Your personal injury attorney will have many connections throughout a whole variety of industries, which can go a long way in ensuring a speedy recovery from your injuries. Your attorney will also work directly with specialists to provide your claim with the evidence that it needs to prove how the at-fault party's negligence caused the accident and your subsequent damages. If your claim needs to go to court, then you'll need an experienced trial lawyer that has a track record of obtaining high settlement amounts.
Causes of Bicycle Accidents in Beverly Hills
The vast majority of bicycle accidents in Beverly Hills CA will entail a collision between a motor vehicle and a bicycle, and these accidents will many times result in people suffering from rather serious injuries.
Some of the common causes of bicycle accidents throughout all of Los Angeles include the following:
WHEN CARS TURN RIGHT
There are many bike lanes throughout Beverly Hills, and it's unfortunate how countless motorists will simply forget about bikes in these lanes when they're turning at an intersection. Because most vehicles won't even see bicycle riders in these scenarios, they'll end up colliding with the cyclist with enough force to cause injuries.
It's important to note that the motorist is likely to be at fault in this scenario, but this depends upon whether or not the cyclist was abiding by the rules of the roadway.
"LEFT CROSS" ACCIDENTS
"Left cross" bicycle accidents happen when a motorist and a bicyclist approach each other at an intersection in different directions, and then the motor vehicle driver turns into the cyclist that may be waiting in the middle of the intersection.
This type of accident scenario will typically occur when cars simply don't see a bicycle rider, or misjudge how quickly they will leave the intersection.
STOP SIGNS
A lot of bicycle accidents occur at an intersection in which a cyclist doesn't have a stop sign and a motorist does. What typically would happen is that the bicycle rider would be free to move through the intersection, but if the motorist fails to stop it can lead to a collision that's very difficult to avoid.
In this bike accident situation, the cyclist would have the right of way and the motorist would be considered at fault.
DOOR COLLISIONS
There are many scenarios in which people will park their car and then open their car door without looking, and this can be particularly problematic when they park one of the many streets in Los Angeles that have a bike lane. When a bike accident occurs due to a driver opening their car door in front of an oncoming cyclist, it's the driver's fault.
REAR END COLLISIONS
Even the slightest force from behind a bicycle can cause them to completely lose control, and this can subsequently lead to serious injuries and a whole array of damages. Although this type of bicycle accident occurs throughout all hours of the day, it's more likely to occur at night.
Compensation for a Bicycle Accident Injury in Beverly Hills
Brian Hurwitz is a personal injury attorney that's known for helping accident victims obtain large settlement amounts from insurance companies and at-fault individuals/entities. Some of the most common damages and types of compensation that we can help you obtain as your Beverly Hills bicycle accident lawyer include the following:
· Medical treatment
· Property damage
· Loss of quality of life
· Hospital stays
· Pain and suffering
· Loss of future earning capacity
· Past income loss from not working
· Emotional distress/Mental suffering
· Physical disability
· Home nursing services
· Wrongful death
Common Bicycle Accident Injuries in Beverly Hills
Bicycle accidents occur throughout all of California, but Beverly Hills CA just so happens to be home to thousands of avid cyclists and irritable drivers. Some of the most common injuries involved in bike accidents in Beverly Hills and Los Angeles include the following:
· Head/Brain injuries
· Spinal cord injuries
· Face, skull and neck fractures
· Paralysis
· Thoracic injuries
· Road rash
· Disfigurement/Scarring
· Amputations
· And wrongful death
What to Do After a Bicycle Accident
Here's a brief list of what you should do after you've been involved in a bike accident:
· Wait for the police's arrival to the accident scene
· DON'T begin negotiating with the motorist
· Obtain the driver's information
· Get witness contact information
· Document what occurred and the scene of the accident
· Ensure that the police file a report
· Get immediate medical care and obtain official documentation of your injuries
· Keep track of your evidence and store it safely
· Don't speak to insurance companies before hiring a lawyer
· Seek legal advice from an experienced bicycle accident lawyer
Reach Out to a Beverly Hills Accident Lawyer Today
The Hurwitz Law Group has supported countless accident victims from Los Angeles, and we're located right in the heart of the city in Beverly Hills 90211.
Contact us online or call us at (323) 244-4147 to get in touch with an experienced Beverly Hills accident lawyer and obtain a thorough case evaluation today.
Beverly Hills Wrongful Death Lawyer
If you've lost a loved one in an accident scenario that was ultimately caused by another individual's reckless actions or negligence, then there's absolutely no doubt about it that you'll be entitled to recover financial compensation through filing a wrongful death lawsuit.
However, it's important for grieving families to understand that wrongful death law is a very complicated practice area, even for the most experienced personal injury attorneys. But when you team up with a top-notch Beverly Hills wrongful death lawyer like Brian Hurwitz, you'll put your wrongful death case in a much better position for success.
The Hurwitz Law Group has supported countless accident victims and their families through personal injury claims, and this includes many unfortunate death claim scenarios. We fully understand how difficult these proceedings are on family members, but you can rest assured that we'll do everything within the legal parameters of your unique case to help you obtain the full and rightful compensation that your loved one's wrongful death constitutes.
So always feel free to reach out to us online or call us at (323) 244-4147 for a free case evaluation.
What to Look for in a Beverly Hills Wrongful Death Lawyer?
Finding the right accidental death attorney for your family's wrongful death claim is always a critical part of this civil law procedure, and what's unfortunate is that this type of claims process is all too common throughout California, Los Angeles and Beverly Hills CA.
This is why some of the top wrongful death attorneys are based right here in the heart of Southern California, and the following are some key things to be on the lookout for when you're in the process of choosing a wrongful death law firm:
Trial experience and proven success in dealing with insurance companies, and a track record of providing California families with full compensation relief for their damages in death cases.
Experience pursuing similar cases oriented around the unique circumstances of your loved one's death.
Working on a contingency fee basis, which means that your wrongful death attorney won't collect any fees until your rightful compensation is officially won.
Always being forthright, straightforward, and completely honest when answering all of your questions.
If you're looking for a Beverly Hills wrongful death lawyer that you can fully trust, reach out to the Hurwitz Law Group to schedule your free initial consultation.
When to Hire a Lawyer for Wrongful Death?
It's undoubtedly important for family members of a deceased loved one to understand that not every death will justify a wrongful death claim. There are specific legal elements that must be legitimately present within the unique situation to bring a wrongful death suit to insurance companies and California civil court.
The following three wrongful death law elements must be present in order to introduce a wrongful death claim to a lawyer and pursue compensation in California:
A Human Being's Death
The first legal element is the simple fact that wrongful death only applies to people, so you can't pursue this type of legal action in the case of wrongful death of a pet or any other non-human being.
An Intent To Cause Harm Or Negligence Resulted In The Death
Causation is the next most important legal element pertaining to wrongful death scenarios because it will be absolutely crucial to proving that another individual's malicious intent or negligent action ultimately leads to the death of your loved one.
Some common examples would be motor vehicle accidents, defective products, medical malpractice, nursing home wrongful death, toxic chemical exposure, and slip/fall accidents. There are of course more malicious causes of an individual's wrongful death, but that's where the fine line between civil and criminal law will come into play.
The Loved Ones Of The Decedent Experienced Financial Losses Due To The Individual's Wrongful Death
It's important to distinguish that only certain people can bring about a wrongful death claim, including a decedent's spouse/domestic partner, their children or their grandchildren.
If any of these above parties have experienced any kind of financial losses due to the individual's death, and the above two elements are also met, then you'll be able to justifiably hire a lawyer and file a wrongful death claim.
How Much Time Do I Have to File a Wrongful Death Lawsuit in California?
The statute of limitations associated with wrongful death cases in California is like most personal injury claims, which means that plaintiffs will have two years from the time of bereavement to file a wrongful death lawsuit.
How Much Is a Wrongful Death Lawsuit Worth?
A wrongful death claim can provide financial compensation to a decedent's loved ones in order to cover a whole variety of different tangible costs, as well as emotional needs. Every personal injury case is unique in terms of how much it's actually worth, and this is exactly why you'll need an experienced Beverly Hills wrongful death lawyer to help you calculate your overall damages.
There are two broad categories associated with wrongful death lawsuit value, including economic damages (medical bills, lost wages, funeral expenses) and non-economic damages (pain and suffering, loss of companionship, loss of quality of life).
An accidental death lawyer will take the following considerations into account when trying to estimate the value of damages associated with a wrongful death case:
The decedent's overall health and age at the time of the accident.
The decedent's yearly income at the time of his/her death.
The overall amount of training/education that a decedent accomplished to obtain their professional position held at the time of their death.
Future benefits that a loved one lost due to the wrongful death, including vacation time and pension.
The level of recklessness, negligence or intent exhibited by the responsible party.
The decedent's pain and suffering due to their injuries prior to their death.
Your team of death lawyers will meticulously calculate all of the above factors and much more to develop the overall worth of your wrongful death lawsuit, and settlements will typically range from $500,000 to over $1 million.
Who Can File a Wrongful Death Lawsuit?
According to California's Code of Civil Procedure, only surviving spouses/domestic partners and a decedent's children can file a wrongful death lawsuit.
If the decedent doesn't have a surviving spouse/domestic partner, or children, then the following parties may be capable of filing a claim:
A decedent's putative spouse
A decedent's other dependents
A putative spouse's children
Stepchildren
The decedent's parents
It's also important to note that California law only allows for one lawsuit per wrongful death, so a surviving stepchild and surviving spouse will not be able to file separate claims.
What Qualifies as Wrongful Death?
Proving liability within a wrongful death case is many times a lot easier said than done, even when it may seem obvious who caused an individual's death. This is why it's crucial to team up with the top wrongful death attorneys in Los Angeles who will help you prove an at-fault party's liability by demonstrating the following:
The At-Fault Party Owed The Decedent Duty Of Care
Duty of care refers to a general obligation that everyone has to not take actions or make certain decisions that put other people at an unreasonable risk of injury or harm. Duty of care will always depend upon a case's context, and how the parties precisely interacted with one another.
A common example of duty of care is the fact that all California drivers owe each other the common courtesy of not driving recklessly and putting each other at risk of experiencing a car accident. Beverly Hills business owners owe a duty of care to their customers by providing a premise that's free of certain hazardous conditions, and so on.
The At-Fault Party Breached Their Duty Of Care
An individual or entity will ultimately breach their duty of care when they engage in an action or make a decision that ends up putting another individual in harm's way. A common example of this would be a motorist speeding or driving recklessly.
This is an incredibly important element to any wrongful death lawsuit, and your attorney will help you intangibly demonstrating how exactly an at-fault party's breach of their duty of care ended up causing your loved one's death.
The At-Fault Party's Breach Of Care Caused The Victim's Death
When an individual's breach of duty of care ends up causing any harm to an accident victim, including wrongful death, that individual will be legally liable for the damages associated with the incident.
All three elements are crucial when understanding what qualifies as wrongful death, and there truly are countless accident scenarios that can result in a valid initiation of legal action.
The Hurwitz Law Group has supported countless personal injury cases throughout Beverly Hills and the entirety of California, and we'll be there for anyone that qualifies for a wrongful death claim through every step of these complicated civil law proceedings. There's no doubt about it that the wrongful death claims process is incredibly complex, and our extensive legal expertise will put you and your family in the best position towards obtaining your rightful compensation.
We'll be sure to take care of every aspect of your wrongful death case, including the following:
Filling out all of the necessary paperwork and filing your wrongful death lawsuit
Gathering all of the necessary evidence to prove the at-fault party's liability
Challenging your opposition's case
Negotiating a full and fair settlement
Being your legal representation within a trial scenario, if necessary
You deserve the best Beverly Hills wrongful death lawyer when you've lost a loved one due to someone else's negligence, contact us today or call us at (323) 244-4147 for a free consultation.
How Our Beverly Hills Dog Bite Lawyer Can Help You
We all think of dogs as "man's best friend" because they of course can be very friendly, loveable animals; and this notion of dog-friendliness is one of the main reasons why most people overlook the potential risks associated with dog bite injuries. There are certain scenarios in which dog bite injuries can be even more debilitating than car accidents, which is why it's so crucial to know what to do when you're a dog bite victim and when it's time to reach out to a Beverly Hills Dog Bite Lawyer like the specialists at Hurwitz Law Group.
As experienced dog bite attorneys based in Beverly Hills, we fully understand how dog bite injuries can range drastically and how most dog owners and dog bite victims are generally unaware of the comprehensive scope of dog bite laws. Our legal team supports all types of dog bite injuries and cases, so you can rest assured that you or your loved one will ultimately obtain their full and rightful compensation for their dog bite injuries and property damage when our specialists represent your best legal interests.
Below is our comprehensive overview detailing everything that dog bite victims need to know when it comes to understanding this complicated niche of personal injury law and fully recovering from a dog attack.
What to Do After a Dog Bite In Beverly Hills, California?
California just so happens to be one of the most dangerous states for dog bite injuries in recent years, and there are around 4.5 million reported dog bite injuries within the United States each year, according to The Insurance Information Institute.
Just like any other type of injury, dog bite incidents require victims to take immediate steps towards treatment and improving their overall likelihood of obtaining their full and rightful compensation for their subsequent injuries.
The following is a list of steps that you should take when you or your child has become a dog bite victim in Beverly Hills or other parts of California:
Seek Medical Attention: Dog attacks can sometimes be serious enough to the point that you'll need to immediately call 911 and have an ambulance arrive on the scene. Getting professional medical attention as quickly as possible will ultimately put victims in a much better position to obtain the proper treatment that they need, and this is especially the case for children.
Find The Dog Owner: Getting the contact information of dog owners immediately after a dog bite injury occurs is always a crucial part of developing your future dog bite claim. There are instances in which a dog bite occurs without the dog owner present, and in this situation, you should try to see if anyone in the area recognizes the dog. This will require you to take a picture of the dog, if possible, to help you later identify the dog's owner.
Call The Local Police: You should always report your dog bite incident to the police, and the Beverly Hills police department tends to be pretty efficient when it comes to arriving on dog bite injury scenes and developing a comprehensive police report that will become an official record of the dog attack. If the police report assigns or insinuates that the dog owner was at fault for the injuries, this will only help you and your dog bite lawyer as you're developing your case and preparing negotiations with an insurance company.
Talk To Witnesses And Obtain Their Contact Information: Just like needing the information of the dog owner, you should also get contact information from any people who witnessed the dog attack. This can be absolutely critical towards improving your dog bite personal injury case, particularly if the dog owner accuses you of provoking their dog.
Reach Out To An Experienced Beverly Hills Dog Bite Lawyer For A Free Consultation: Once your injuries have stabilized, it's time to speak with an experienced dog bite lawyer about your best course for legal action. It's also good to quickly get verifications about the intricacies of California's dog bite laws, and how you should approach your own insurance company. The dog bite injury attorneys at our Beverly Hills law firm will support you through a free case evaluation to thoroughly discuss your dog bite incident and how to move forward.
California's Dog Bite Law: Strict Liability
California's dog bite laws are based upon a strict liability basis, which essentially means that dog owners are liable for any injuries that their pets cause to others. There are some states that have more lenient laws if a dog hasn't had any dog bite incidents in the past; however, in California, the dog owner is still accountable regardless of any previous attacks or aggressive behavior tendencies.
One of the only exceptions to this strict liability basis is when a dog bite victim actually provoked the dog in some way, and this is of course the defense of dog owners in many of these personal injury law scenarios.
California Civil Code § 3342:
The owner of any dog is liable for the damages suffered by any person who is bitten by the dog while in a public space or lawfully in a private place, including the property of the owner of the dog, regardless of the former viciousness of the dog or the owner's knowledge of such viciousness.
Liability for Dog Bites in California
In California, dog owners are strictly liable for a dog attack victim's medical expenses. This means that you won't necessarily have to fully prove that the dog owner acted out negligently to obtain your rightful medical bill compensation, but you will have to simply prove that the dog owner was responsible for the dog at the time of the incident.
But of course, dog bite injuries tend to go so much further than just medical bills, including lost income, permanent disfigurement, mental pain and suffering, and many other less tangible damages. When it comes to these types of damages, you and your dog bite lawyer will have to prove the following to recover compensation:
The dog owner acted negligently in how they handled their dog, a common example being that they let them be off-leash.
The dog owner had previous knowledge of the dog's propensity towards aggression and violence.
Resolving these personal injury situations with insurance companies can many times be a lot easier said than done, and if insurance claims aren't adequate in terms of fully resolving the matter then you'll need to file a personal injury claim within California civil court. This doesn't necessarily mean that your claim will go to court, and our experienced dog bite lawyers will continue to negotiate with the at-fault party and their insurance companies to better ensure that you ultimately obtain the full amount of compensation to recover from your dog bite injuries and subsequent losses.
Common Dog Bite Injuries
There are undoubtedly a wide variety of potential injuries that can result from a dog attack, and our Beverly Hills dog bite lawyers have listed some of the most common examples of dog bite injuries below:
Physical Wounds: This includes bruised/broken bones, lacerations, severed ligaments/tendons, puncture wounds, torn muscle tissue, and a lot more. It's always critical to seek medical attention when a dog bite has punctured through your skin because this is where infection risks come into play.
Infections: Infections actually are one of the most common complications alongside physical wounds in terms of dog bite injuries, and this is because all sorts of different bacteria can be transferred within a dog bite. When a dog bite punctures a victim's skin, it's typically really difficult to thoroughly clean to the wound's roots. This can lead to serious infections and potentially even extended hospital time for ongoing treatment.
Disfigurement: Permanent disfigurement is unfortunately another common dog bite injury. An example of this would be a small child experiencing permanent facial scarring due to a serious dog bite, and some people lose toes, fingers, and even full limbs due to a dog attack. Amputations and disfigurement can lead to many other issues, including psychological damages. There are also some instances in which reconstructive surgery is needed for a dog bite victim to fully recover from the attack.
Psychological Injuries: Although psychological injuries are sometimes overlooked in a dog bite case, they are many times very serious. Many dogs bite victims will suffer from post-traumatic stress disorder (PTSD), which can include a whole variety of dangerous symptoms.
The Hurwitz Law Group has helped many different accident victims obtain their financial compensation, and this includes dog/animal attack victims. You can obtain compensation for any of your sustained injuries within a dog bite incident, including any related injuries beyond the actual biting like being knocked to the ground.
Recovering your full and maximum compensation for all of your subsequent damages can play a major role in how you or your loved one gets back up on their feet again and regains their life.
Contact us online or call us at (323) 244-4147 to get in touch with our legal team and let us know how our experienced Beverly Hills dog bite lawyer in Brian Hurwitz can support you and your dog bite injury claims.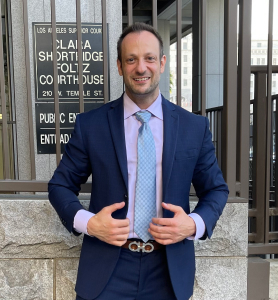 Car accidents are all too common these days, and when one happens to you, the days ahead can become stressful and overwhelming. While you'll need to concentrate on your healing, you also know that filing an insurance claim will be essential to recoup medical expenses, pay for property damage, and more. However, instead of attempting to take all of this on yourself, you can find relief by pursuing legal advice and representation from an experienced car accident attorney.
With so much involved in the aftermath of a car accident, your claim needs specialized attention. Insurance companies will attempt to limit or deny your car accident claim, which can be detrimental to you and your family.
Contact a Beverly Hills accident lawyer with Hurwitz Law Group to review your case, explain the legal process, and discuss strategies for obtaining the compensation you deserve.
Secure Legal Representation From a Beverly Hills Car Accident Lawyer in Your Case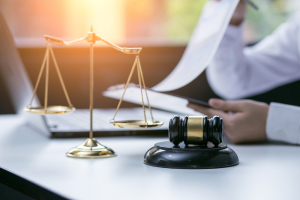 With legal representation by a car accident attorney with Hurwitz Law Group, you will receive the personalized attention you deserve. While no one can guarantee the actual outcome of your case, we will do everything we can to obtain the maximum compensation and provide you with the best legal representation possible.
The legal process requires several steps before a satisfactory resolution can be reached. We take each step seriously, dedicating enough time and resources to be thorough and confident going forward. These required steps include:
Providing a free initial case evaluation and consultation.
Investigating the causes of your car accident.
Gathering evidence to build your insurance company claim.
Identifying negligent parties and determining liability.
Calculating damages.
Negotiating with all insurance companies to reach a fair settlement.
Filing a lawsuit, if necessary.
Representing you at trial, should it come to that.
Ensuring you receive fair compensation for damages.
You can expect the dedicated car accident attorneys with Hurwitz Law Group to treat you with the respect you deserve and provide you with personalized attention as we navigate the steps of your case and build a strong case on your behalf.
Beverly Hills Car Accident Statistics
Car accidents are often unavoidable. You can follow all the known safety precautions yet still find yourself involved in an accident and become injured. Common causes for these crashes include distracted driving, reckless driving, drunk driving, car malfunctions, weather conditions, and dangerous road conditions beyond your control.
Various agencies compile data and statistics on car accidents in California. Three of these are as follows.
According to statistics compiled by the California Highway Patrol, over 216,000 traffic accidents occurred within the state in 2022. These accidents resulted in 165,978 personal injuries and 3,854 fatalities.
California crash data compiled by the Transportation Injury Mapping System provides snapshots for individual locations throughout the state. In Beverly Hills, a total of 2,284 injuries and fatalities in car accidents occurred within the last few years.
State records concerning accidents are compiled and maintained by the California Office of Traffic Safety (OTS). In the latest records available (2020), there were 65,000 injuries and fatalities in Los Angeles County alone.
Types of Car Accidents in Beverly Hills, CA
Various factors can contribute to a Beverly Hills car crash, and the type of accident that occurs can vary depending on the location of your vehicle and the surrounding circumstances. The common car accident types in Beverly Hills include:
Head-on Collisions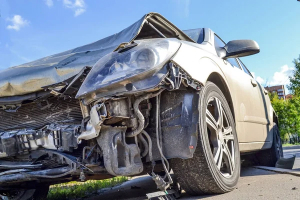 Head-on collisions occur when vehicles traveling in opposite directions collide. When high speeds are involved, severe injuries and fatalities can result. These types of collisions are often attributed to driver error, including crossing the dividing line or median, driving in the wrong direction on the street, being distracted, or driving while under the influence of alcohol or drugs.
Sideswipe Accidents
Sideswipe accidents occur when one car comes into contact with the side of another vehicle, such as when changing lanes suddenly or drifting over due to distracted driving or drowsiness. The two cars may be traveling in the same or opposite directions at the time. In 2022, 13% of accidents in California were sideswiped.
Rollover Accidents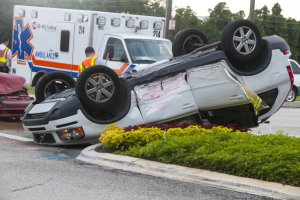 Rollover accidents are dangerous and can lead to catastrophic and even fatal injuries, such as head trauma or spinal cord damage. Factors that can cause a rollover include vehicle defects, road hazards, and attempts to avoid hitting another vehicle or object.
T-Bone Accidents
Side impact or T-Bone accidents happen when one vehicle crashes into the side of another vehicle. Such crashes, referred to as angle collisions by the National Safety Council, account for approximately half of all accident deaths annually. Failure to yield the right of way, such as at a stop sign, is the most common cause of this type of accident.
Rear-End Collisions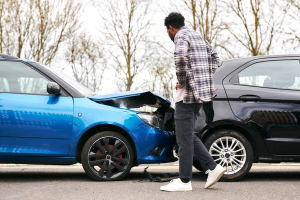 Rear-end collisions are common and usually occur at lower speeds. Still, these accidents can result in property damage and personal injuries. The driver in the rear is often at fault due to the failure to leave adequate stopping distance between them and the car in front. Both mild and serious injuries can result.
Determining Liability in Car Accident Cases
Determining liability in a car accident is a crucial component of your personal injury claim and will play a major role in how your case proceeds. Several factors may contribute to an auto accident, and more than one party may be found negligent or at fault, making car accident cases that much more complicated.
Your legal team will review all factors and evidence surrounding the accident to determine liability, including photos from the accident scene, witness statements, police reports, and more. To bolster your defense, an accident reconstructionist may be brought in to provide further evidence of how the crash happened and which party or parties are at fault.
Your Beverly Hills accident lawyer will examine these factors surrounding your case and identify the responsible party or parties, presenting evidence to prove this before the insurance companies and the court, if required.
However, it is important to note that California is a comparative fault state, meaning that even if you are partially responsible for an accident, you can still recover damages. Working within the defined parameters of California law, liability will be divided up among the responsible parties and directly affect the amount of financial compensation you can receive as a result of your injuries and property damage.
What To Do If You're Injured in a Car Accident
If you experience an injury in a car accident, seek medical help as soon as you are able. Even if you are showing no outward signs of injury, it is better to be sure. The impact experienced in a car accident can be severe and cause internal damage, although you may not feel initial discomfort or pain immediately following the accident.
Seeking a medical examination ensures you put your health and well-being first. It will also start a document trail essential to your personal injury claim.
After initial care, be sure to go to all appointments, treatments, and therapy sessions recommended by your medical team and continue taking any prescription medications. These actions will further show that your injury is real and requires medical attention.
The next step is to seek a free consultation and case evaluation from a reputable Beverly Hills car accident lawyer. Suffering injuries that are severe can result in an inability to return to work and may prevent you from working at all in the future. Medical care and treatment bills can add up quickly and impact your finances now and over the long term. Your personal injury attorney will review all medical documentation and build a strong case to help you receive the compensation you rightfully deserve.
Statute of Limitations for Beverly Hills Accident
In California law, the documented statute of limitations, or legal deadline for filing personal injury claims, is exactly two years from the date of the accident. Failing to file within this timeframe may result in your inability to make such a claim before the California courts. To protect your rights and meet all legal deadlines, consult a Beverly Hills car accident attorney immediately following the crash.
Types of Damages Available for Your Beverly Hills Car Accident Case
Motor vehicle accidents can result in devastating consequences for you or a family member and affect you physically, emotionally, psychologically, and financially. Hurwitz Law Group understands the many challenges you face following a car accident with injuries and knows how to calculate damages on your behalf adequately.
The type of damages available to you in your Beverley Hills car accident case include the following.
Medical Expenses and Future Medical Costs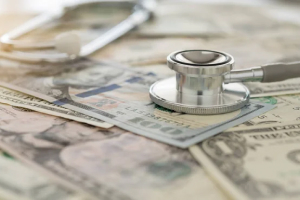 Car accidents can result in a number of severe injuries, and the resulting medical expenses can negatively impact your finances. These expenses might include emergency care, physician appointments, treatments, therapies, surgeries, and medications. You may also need ongoing care, saddling you with future medical costs.
Our lawyers will seek fair compensation for your past and current medical bills and any future ones.
Lost Wages and Loss of Earning Capacity
Injuries sustained in an accident can keep you from returning to work right away. We will calculate lost wages for the time period you are away and include these in your claim. If you are unable to return to the same position or one similar due to your injuries, we will also include loss of earning capacity.
Pain and Suffering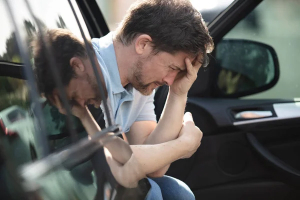 Physical suffering and pain that continues after the accident is also a type of damage to seek in a personal injury claim. While placing a monetary amount on this type of damage is difficult, our car accident attorneys will use specialized calculations based on our extensive experience representing personal injury clients.
Property Damage
Costs associated with damaged property, including your car, can be high, and you may be able to seek compensation for these expenses in your car accident claim.
Punitive Damages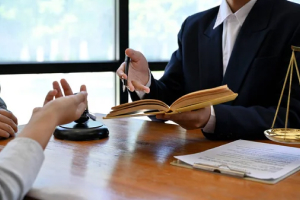 Also called exemplary damages in California, punitive damages are sought when there is ample proof that your injuries were due to the other driver's conduct, which may be fraud, malice, or oppression, leading to extreme recklessness for intentional harm.
Consult With Our Experienced Beverly Hills Car Accident Lawyer at Hurwitz Law Group About Your Case Today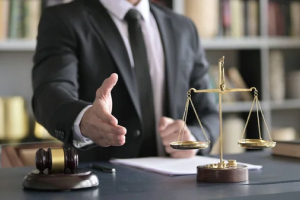 Being involved in a car accident and dealing with insurance company claims in the aftermath can be challenging, especially if you or a family member are still recovering from injuries.
You need an experienced car accident law firm on your side to navigate the legal process and seek the maximum compensation available. Look no further than Hurwitz Law Group. Our experienced Beverly Hills attorneys have the legal knowledge and experience you need and will fight for your rights.
Schedule a free consultation by calling (323) 776-1765 today.