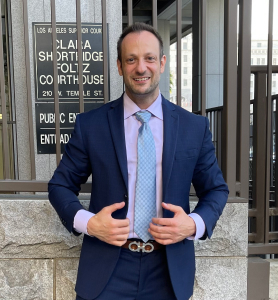 Car accidents are all too common these days, and when one happens to you, the days ahead can become stressful and overwhelming. While you'll need to concentrate on your healing, you also know that filing an insurance claim will be essential to recoup medical expenses, pay for property damage, and more. However, instead of attempting to take all of this on yourself, you can find relief by pursuing legal advice and representation from an experienced car accident attorney.
With so much involved in the aftermath of a car accident, your claim needs specialized attention. Insurance companies will attempt to limit or deny your car accident claim, which can be detrimental to you and your family.
Contact a Beverly Hills accident lawyer with Hurwitz Law Group to review your case, explain the legal process, and discuss strategies for obtaining the compensation you deserve.
Secure Legal Representation From a Beverly Hills Car Accident Lawyer in Your Case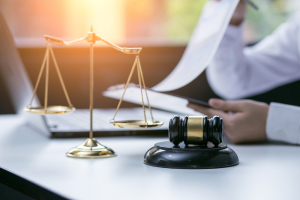 With legal representation by a car accident attorney with Hurwitz Law Group, you will receive the personalized attention you deserve. While no one can guarantee the actual outcome of your case, we will do everything we can to obtain the maximum compensation and provide you with the best legal representation possible.
The legal process requires several steps before a satisfactory resolution can be reached. We take each step seriously, dedicating enough time and resources to be thorough and confident going forward. These required steps include:
Providing a free initial case evaluation and consultation.
Investigating the causes of your car accident.
Gathering evidence to build your insurance company claim.
Identifying negligent parties and determining liability.
Calculating damages.
Negotiating with all insurance companies to reach a fair settlement.
Filing a lawsuit, if necessary.
Representing you at trial, should it come to that.
Ensuring you receive fair compensation for damages.
You can expect the dedicated car accident attorneys with Hurwitz Law Group to treat you with the respect you deserve and provide you with personalized attention as we navigate the steps of your case and build a strong case on your behalf.
Beverly Hills Car Accident Statistics
Car accidents are often unavoidable. You can follow all the known safety precautions yet still find yourself involved in an accident and become injured. Common causes for these crashes include distracted driving, reckless driving, drunk driving, car malfunctions, weather conditions, and dangerous road conditions beyond your control.
Various agencies compile data and statistics on car accidents in California. Three of these are as follows.
According to statistics compiled by the California Highway Patrol, over 216,000 traffic accidents occurred within the state in 2022. These accidents resulted in 165,978 personal injuries and 3,854 fatalities.
California crash data compiled by the Transportation Injury Mapping System provides snapshots for individual locations throughout the state. In Beverly Hills, a total of 2,284 injuries and fatalities in car accidents occurred within the last few years.
State records concerning accidents are compiled and maintained by the California Office of Traffic Safety (OTS). In the latest records available (2020), there were 65,000 injuries and fatalities in Los Angeles County alone.
Types of Car Accidents in Beverly Hills, CA
Various factors can contribute to a Beverly Hills car crash, and the type of accident that occurs can vary depending on the location of your vehicle and the surrounding circumstances. The common car accident types in Beverly Hills include:
Head-on Collisions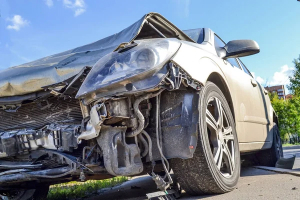 Head-on collisions occur when vehicles traveling in opposite directions collide. When high speeds are involved, severe injuries and fatalities can result. These types of collisions are often attributed to driver error, including crossing the dividing line or median, driving in the wrong direction on the street, being distracted, or driving while under the influence of alcohol or drugs.
Sideswipe Accidents
Sideswipe accidents occur when one car comes into contact with the side of another vehicle, such as when changing lanes suddenly or drifting over due to distracted driving or drowsiness. The two cars may be traveling in the same or opposite directions at the time. In 2022, 13% of accidents in California were sideswiped.
Rollover Accidents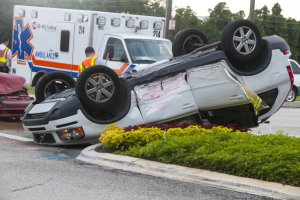 Rollover accidents are dangerous and can lead to catastrophic and even fatal injuries, such as head trauma or spinal cord damage. Factors that can cause a rollover include vehicle defects, road hazards, and attempts to avoid hitting another vehicle or object.
T-Bone Accidents
Side impact or T-Bone accidents happen when one vehicle crashes into the side of another vehicle. Such crashes, referred to as angle collisions by the National Safety Council, account for approximately half of all accident deaths annually. Failure to yield the right of way, such as at a stop sign, is the most common cause of this type of accident.
Rear-End Collisions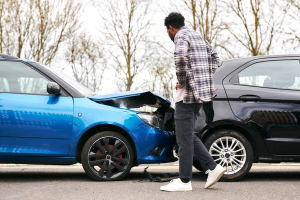 Rear-end collisions are common and usually occur at lower speeds. Still, these accidents can result in property damage and personal injuries. The driver in the rear is often at fault due to the failure to leave adequate stopping distance between them and the car in front. Both mild and serious injuries can result.
Determining Liability in Car Accident Cases
Determining liability in a car accident is a crucial component of your personal injury claim and will play a major role in how your case proceeds. Several factors may contribute to an auto accident, and more than one party may be found negligent or at fault, making car accident cases that much more complicated.
Your legal team will review all factors and evidence surrounding the accident to determine liability, including photos from the accident scene, witness statements, police reports, and more. To bolster your defense, an accident reconstructionist may be brought in to provide further evidence of how the crash happened and which party or parties are at fault.
Your Beverly Hills accident lawyer will examine these factors surrounding your case and identify the responsible party or parties, presenting evidence to prove this before the insurance companies and the court, if required.
However, it is important to note that California is a comparative fault state, meaning that even if you are partially responsible for an accident, you can still recover damages. Working within the defined parameters of California law, liability will be divided up among the responsible parties and directly affect the amount of financial compensation you can receive as a result of your injuries and property damage.
What To Do If You're Injured in a Car Accident
If you experience an injury in a car accident, seek medical help as soon as you are able. Even if you are showing no outward signs of injury, it is better to be sure. The impact experienced in a car accident can be severe and cause internal damage, although you may not feel initial discomfort or pain immediately following the accident.
Seeking a medical examination ensures you put your health and well-being first. It will also start a document trail essential to your personal injury claim.
After initial care, be sure to go to all appointments, treatments, and therapy sessions recommended by your medical team and continue taking any prescription medications. These actions will further show that your injury is real and requires medical attention.
The next step is to seek a free consultation and case evaluation from a reputable Beverly Hills car accident lawyer. Suffering injuries that are severe can result in an inability to return to work and may prevent you from working at all in the future. Medical care and treatment bills can add up quickly and impact your finances now and over the long term. Your personal injury attorney will review all medical documentation and build a strong case to help you receive the compensation you rightfully deserve.
Statute of Limitations for Beverly Hills Accident
In California law, the documented statute of limitations, or legal deadline for filing personal injury claims, is exactly two years from the date of the accident. Failing to file within this timeframe may result in your inability to make such a claim before the California courts. To protect your rights and meet all legal deadlines, consult a Beverly Hills car accident attorney immediately following the crash.
Types of Damages Available for Your Beverly Hills Car Accident Case
Motor vehicle accidents can result in devastating consequences for you or a family member and affect you physically, emotionally, psychologically, and financially. Hurwitz Law Group understands the many challenges you face following a car accident with injuries and knows how to calculate damages on your behalf adequately.
The type of damages available to you in your Beverley Hills car accident case include the following.
Medical Expenses and Future Medical Costs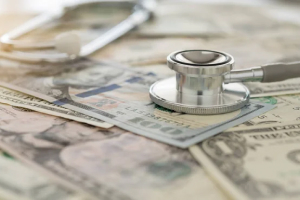 Car accidents can result in a number of severe injuries, and the resulting medical expenses can negatively impact your finances. These expenses might include emergency care, physician appointments, treatments, therapies, surgeries, and medications. You may also need ongoing care, saddling you with future medical costs.
Our lawyers will seek fair compensation for your past and current medical bills and any future ones.
Lost Wages and Loss of Earning Capacity
Injuries sustained in an accident can keep you from returning to work right away. We will calculate lost wages for the time period you are away and include these in your claim. If you are unable to return to the same position or one similar due to your injuries, we will also include loss of earning capacity.
Pain and Suffering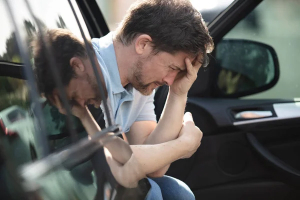 Physical suffering and pain that continues after the accident is also a type of damage to seek in a personal injury claim. While placing a monetary amount on this type of damage is difficult, our car accident attorneys will use specialized calculations based on our extensive experience representing personal injury clients.
Property Damage
Costs associated with damaged property, including your car, can be high, and you may be able to seek compensation for these expenses in your car accident claim.
Punitive Damages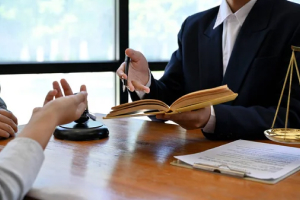 Also called exemplary damages in California, punitive damages are sought when there is ample proof that your injuries were due to the other driver's conduct, which may be fraud, malice, or oppression, leading to extreme recklessness for intentional harm.
Consult With Our Experienced Beverly Hills Car Accident Lawyer at Hurwitz Law Group About Your Case Today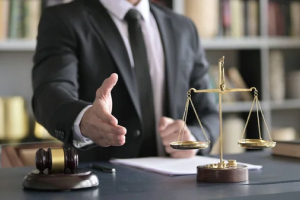 Being involved in a car accident and dealing with insurance company claims in the aftermath can be challenging, especially if you or a family member are still recovering from injuries.
You need an experienced car accident law firm on your side to navigate the legal process and seek the maximum compensation available. Look no further than Hurwitz Law Group. Our experienced Beverly Hills attorneys have the legal knowledge and experience you need and will fight for your rights.
Schedule a free consultation by calling (323) 776-1765 today.