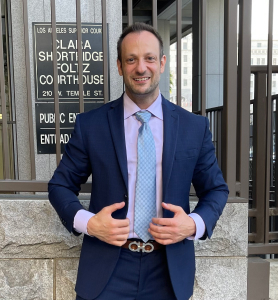 Everyone makes mistakes. Unfortunately, if those mistakes lead to criminal convictions, it can be very difficult to recover from such mistakes. A criminal offense on your record can have serious negative effects in so many areas of life, including getting jobs, applying for rentals, and a variety of other things that others take for granted. You are probably well aware of these challenges if you have a criminal record.
Our Los Angeles expungement lawyer at Hurwitz Law Group believes that everyone deserves a second chance. That's why our firm helps people like you to expunge past convictions from their records. If we can expunge the conviction, that means that potential employers, landlords, and others cannot see it.
A successful expungement can make all the difference as you try to move on with your life in southern California.
How Can Our Los Angeles Expungement Attorney Help You Get Your Record Expunged?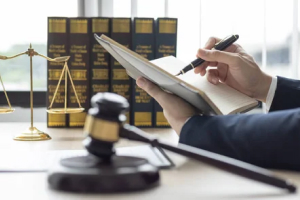 Anyone with a criminal record would likely like their conviction expunged if they could. So why don't more people do it? Because California doesn't make it easy to clear your record. It takes a lot of paperwork, understanding the legal system, and going through a formal hearing. It takes time, hard work, and skill – which is where we come in.
Our Los Angeles criminal defense attorney has helped numerous clients with expunging their records. He uses his extensive experience to help clients understand their options and make the law work for them.
Some of the ways our Los Angeles expungement attorney can assist you in getting your record expunged including:
Examine your specific circumstances and provide targeted legal advice.
Directing you to the options that seem most likely to help.
Complete and file all required paperwork with the right court.
Investigate the conviction and gather all available evidence to prove your position.
Craft a strong argument to make the judge understand your story and why you deserve expungement.
Stand by your side through the ups and downs of the process.
We understand how important it is for you, your life, and your loved ones that this is expunged from your record. We know better than most how much the conviction impacts your life and that you deserve a second chance.
What Is Expungement and How Does Expungement Work in California?
To expunge is to remove or erase. When it comes to expunging the defendant's criminal record, the court will order the conviction removed from the public record. Expungement can only happen if a judge orders it.
In California, you can submit a request for expungement as soon as a conviction becomes eligible. After you submit the request, the court will schedule a hearing to discuss the issue within 45 days. Each conviction requires a separate filing for expungement, but you can have all of the requests reviewed at the same time.
The district attorney can disagree with the expungement request at the hearing and argue against it. At the same hearing, our expungement attorneys can present evidence and arguments to persuade the judge to follow through with the expungement.
Like other Los Angeles County criminal defense cases, an expungement is more likely to be successful if you have criminal defense attorneys representing you. The hearing can include witnesses, evidence, arguments, and other actions found in criminal defense hearings. With a lawyer, you will have a professional guiding your part of this process and seeking a good outcome for you.
A successful expungement hearing will lead to the judge granting your request. They will dismiss your case.
What Is the Difference Between Expungement and Record Sealing?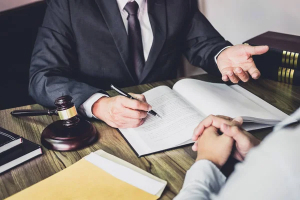 Expungement and record sealing are different, although they can sometimes achieve the same goal of clearing your record. An expungement clears your criminal record and changes convictions into dismissals by the court. Record sealing is used to seal away arrest records.
There are multiple situations where sealing arrest records might be possible, including:
Your arrest did not result in criminal charges;
You were acquitted;
The court dismissed the case;
You completed a diversion program; or
Your conviction was overturned and then dismissed through an appeal.
Getting your arrest record sealed officially makes you "innocent." In fact, you can even tell, if asked, that you were never arrested.
What Does It Mean To Have Your Records Expunged in Los Angeles?
Having your records expunged in Los Angeles means several different things, according to California Penal Code 1203.4. These include:
Probation records will show that the charge against you has been eliminated.
The court will update the conviction record.
The guilty plea will be taken out, and a not-guilty plea will be recorded.
An expungement will make it more difficult for people to discover that you were convicted of a crime. It may still be possible for others to see that you were convicted, depending on who is looking and how they are looking for the information, but the public record will show that the court doesn't hold the conviction against you anymore.
Who Is Eligible for Expungement in California?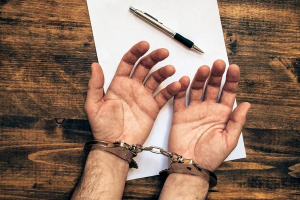 Many situations could be eligible for expungement in California. Some of these include:
Your conviction was in state court, not federal court.
Your sentence only led to time in county jail or a holding cell – time spent in state prison cannot be expunged.
You adhered to your probation and completed it as instructed.
If you were not given probation, it must be at least a year since you were convicted.
There are no criminal charges against you currently, and you are not currently serving a sentence for another criminal conviction.
What Convictions Are Not Eligible for Expungement Under California Law?
Multiple convictions are not eligible for expungement in California, including:
Statutory rape;
Child pornography offenses;
Failure to submit to police inspection of a vehicle;
Lewd acts with a minor;
Sodomy with a child; and
Oral copulation with a child.
Can Both Misdemeanors and Felonies Be Expunged?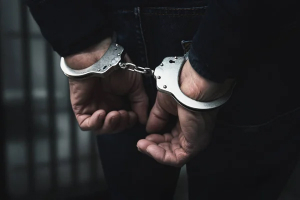 Both misdemeanors and felonies can be expunged, but expunging felonies requires more steps. With a misdemeanor, you can request that a judge expunge it from your record. With a felony, you need to request the judge reduce it to a misdemeanor, then have that misdemeanor expunged.
While the process of expunging felonies is more complicated and time-consuming, it is possible to do so. It just requires working with your attorney to go through all the steps of the process successfully. We have successfully had judges reduce felonies to misdemeanors and then had those misdemeanors expunged.
What Is the Expungement Process in Los Angeles, CA?
The expungement process in Los Angeles, CA, is similar to the same process throughout California. Often the hardest part is getting started. There are a lot of courts in our city, and you need to contact the right party to even begin. For example, if you have regular convictions, the local Public Defender's Office is where you would start. But if you had military convictions, you would need to start with the Judge Advocate General's Office.
Fortunately, we can help you with the whole process. That's why we ask you so many questions at the beginning. We need all the details so we can get the job done right the first time. Once we know where to start, we will contact the right entity and file to have the convictions expunged. Then we will go through the process described above with you, including preparing an argument, gathering evidence, speaking with the judge at a hearing, and so on.
How Much Does It Cost To Get Your Record Expunged in California?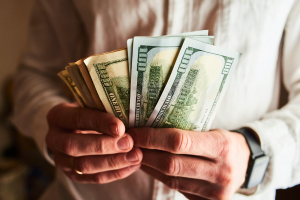 As with other criminal defense cases, an expungement can cost a little or a lot. It all depends on how complex that case is and how long it takes to complete. Some expungements can cost a few hundred dollars. Others can cost $10,000 or more.
Things that can impact the cost include:
Cost of filing;
Lawyer's rate, either hourly or flat fee; and
Trying to seal the record vs. trying to completely expunge it.
What Are the Benefits of Getting a California Criminal Record Expunged?
There are multiple reasons why most people are eager to have their California criminal record expunged. Some of these include:
Improved Employment Opportunities
You are not alone if you have had difficulty getting a good job with a criminal record. A record can make it much harder to get a job, especially one you really want. Expungement can eliminate the record, so businesses don't even know you were ever in trouble.
Restoration of Civil Rights
Criminal convictions can reduce your civil rights, such as the right to vote or access to immigration opportunities. Having your record expunged can return those civil rights to you. It can make it possible for you to feel like a part of your community again.
Increased Access To Housing and Loans
You may also face discrimination and other difficulties when renting housing or getting loans. It's unfortunate that landlords and lenders treat those with criminal records differently. Once you have your record expunged, it becomes much easier to qualify for a rental and loans.
Personal and Emotional Benefits
For some people, having a criminal record can weigh heavy on their hearts and minds. You might worry that people will find out about your record and look at you differently. It's a hard thing to deal with, day in and day out. If you can get the record expunged, it can do a lot to lift some of these personal and emotional weights you are carrying around.
How To Get Your Record Expunged in Los Angeles, CA?
If you want to get your record expunged in Los Angeles, we highly recommend contacting an experienced expungement attorney. An attorney does all the difficult tasks outlined above. They give you real, honest advice that is specific to your situation. They tell you what needs to be done, where to do it, and then they do most of it for you.
Schedule a Free Consultation With Our Los Angeles Expungement Attorney at Hurwitz Law Group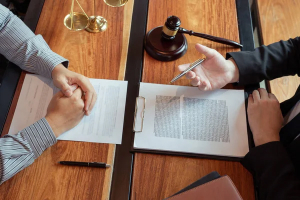 At Hurwitz Law Group, we provide a free initial consultation where you can ask questions and get answers about Los Angeles expungement. It's free, so there is no cost to you. Please call us to schedule your free consultation and get the answers and help needed to expunge your record.