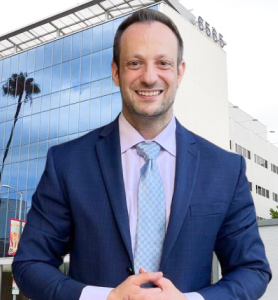 Facing criminal charges can be overwhelming, especially when navigating through the complex landscape of the legal system. You don't have to go through it alone. Our Long Beach Criminal Defense Attorney at Hurwitz Law Group is here to provide a steadfast defense while treating you with the care and compassion you need during this challenging time.
At the Hurwitz Law Group, our criminal defense attorneys have handled a wide variety of criminal cases, and a criminal defense lawyer from our team would be happy to handle your criminal case as well. At our criminal defense law firm, we have unparalleled experience assisting defendants of all backgrounds during this trying time. Give us a call to schedule a case consultation with our criminal defense lawyers.
Experienced Representation From Our Long Beach Criminal Defense Attorney at Hurwitz Law Group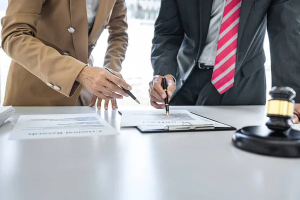 Legal representation from an experienced criminal attorney with our law office is crucial to the outcome of your case. You should work with an attorney who can provide personalized, aggressive, and caring representation is paramount. At Hurwitz Law Group, we are committed to delivering high-quality defense services for those charged with a criminal offense in Long Beach. Our team of dedicated professionals understands the significant impact a criminal charge can have on your life, and we aim to mitigate these potential repercussions.
Every case is unique, and we treat it as such. We create tailor-made strategies for every client, focusing on their case's specific circumstances and details. Our goal is to secure the best possible outcome for you, whether a case dismissal, reduced charges, or a not-guilty verdict.
Legal Consultation and Case Evaluation
From the moment you are charged, our team gets to work evaluating the facts of your case. Our thorough initial consultation will help us understand your unique situation and identify potential defense strategies. This in-depth evaluation lays the groundwork for a robust defense.
Understanding the specifics of your case is crucial in developing an effective defense strategy. During the consultation, we'll listen attentively to your side of the story, delve into the charges you're facing, and scrutinize the evidence. Your input is valuable, and we value your trust and confidentiality.
Investigation and Evidence Gathering
Our team will conduct an extensive investigation, gathering relevant evidence, speaking with witnesses, and examining police reports. We ensure no stone is left unturned when fighting for your rights.
In the investigation stage, we aim to identify discrepancies or inaccuracies in the prosecution's evidence. These findings can be crucial in building a solid defense, potentially leading to the dismissal of your charges. We may consult with experts or specialists to further bolster your defense, especially in complex cases involving scientific or technical evidence.
Plea Negotiations
Plea negotiations are a crucial component of the criminal defense process. Our attorneys are adept at navigating these negotiations, skillfully working to reduce charges, minimize penalties, or potentially have your case dismissed.
This process involves discussions with the prosecutor, where we present compelling reasons why the charges against you should be reduced or dismissed. We leverage our extensive knowledge of the law, negotiation skills, and the evidence gathered in your favor to secure the best possible outcome.
Court Representation and Defense Strategies
Presenting a strong defense in court requires meticulous planning, strategy development, and professional presentation. Our attorneys possess deep knowledge and understanding of the legal system, enabling us to represent you effectively in court.
Our approach to court representation goes beyond simply arguing the case. We focus on building a persuasive narrative that underscores your innocence or highlights reasonable doubt about your guilt. Our legal team will ensure you're prepared for any questions or issues that may arise during the trial.
Bail and Pre-Trial Release Assistance
Getting released from custody as soon as possible is vital. We can help you understand the bail process, make arrangements, and represent you at bail hearings.
We understand that remaining in custody can be a distressing experience. That's why we strive to expedite your pre-trial release, helping you regain your freedom while awaiting trial. From arguing for reduced bail amounts to arranging for a bail bondsman, we provide comprehensive bail and pre-trial release assistance.
California Criminal Law Facts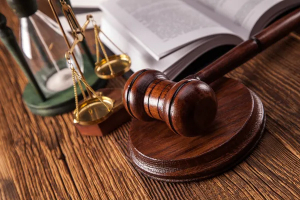 California's criminal law is complex and constantly evolving. It encompasses many offenses, from misdemeanors to felonies, each carrying its own penalties, from fines and probation to imprisonment.
California law categorizes crimes as infractions, misdemeanors, and felonies. Infractions are the least serious and usually result in fines, while misdemeanors may result in steeper fines or short jail terms. Felonies are the most serious, with punishments including years or even decades in state prison.
Being accused of a crime in California is a serious matter, and understanding your rights under the law is the first step in building a strong defense. We at Hurwitz Law Group are here to help you navigate the complexities of California's criminal law system, ensuring you receive fair and equitable treatment throughout your case.
The Criminal Justice System and Defense Process
Navigating the criminal justice system requires understanding the stages of the criminal defense process. From investigation and arrest to trial and sentencing, every phase offers opportunities to protect your rights and challenge the prosecution's case. We understand that the legal process can be intricate and overwhelming, especially for those unfamiliar with it. However, with the guidance of a knowledgeable and experienced attorney, you can navigate through it with confidence.
The first stage is typically the investigation phase. This is when law enforcement agencies gather information about a crime. If you become aware that you're the subject of an investigation, obtaining legal representation right away is essential, even before any charges are filed.
Next comes the arrest. This is when you're taken into custody by law enforcement officers. Remember, it's your legal right to remain silent and to ask for an attorney. It's essential not to say anything that might incriminate you until you've spoken to your lawyer.
Then, your lawyer will collaborate with you to formulate the strongest possible defense. There might be some negotiations that take place with the prosecuting attorney, but your lawyer will also work closely with you to ensure you are prepared to go to trial.
What You Need To Do After an Arrest in Long Beach, CA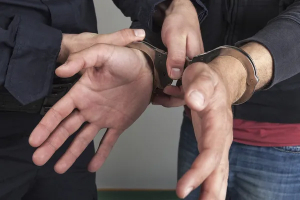 Being arrested can be a frightening experience. Remembering your rights, including the right to remain silent and the right to legal representation, is crucial. Contacting an experienced criminal defense attorney should be your first step. The following steps you should take include:
Remain Calm: An arrest can be an emotionally charged moment. However, it's crucial to remain calm and composed. Resisting arrest or arguing with law enforcement officers can lead to additional charges.
Exercise Your Right to Remain Silent: You have the right to remain silent during and after your arrest. Anything you say can and will be used against you in court. It's usually best to say nothing to protect yourself beyond providing your name and address until you have a lawyer present.
Ask for a Lawyer: Request legal representation as soon as possible. Getting legal counsel as soon as possible greatly improves your chances of successfully defending yourself against the accusations made against you.
Don't Consent to Searches: Unless law enforcement presents a warrant, you retain the right to refuse searches of your person, car, or home. Politely but firmly assert this right if officers attempt to search without a warrant.
Remember the Details: Try to recall as many details as possible about your arrest. This includes the behavior of the arresting officers and any witnesses present. This information will be helpful to your attorney in building a defense.
Contact a Loved One or Trusted Friend: Once allowed, call a trusted individual who can help coordinate your legal defense and assist with bail if necessary.
Remember, an arrest is not a conviction. It's the start of a process where you are presumed innocent until proven guilty. With the guidance of a skilled and dedicated defense attorney from Hurwitz Law Group, you can confidently face this challenging time.
Criminal Offenses Handled by Our Long Beach Criminal Defense Attorney
We provide experienced, personalized representation for a wide range of criminal offenses. A few examples of the most common charges that we offer strong criminal defenses include:
Domestic Violence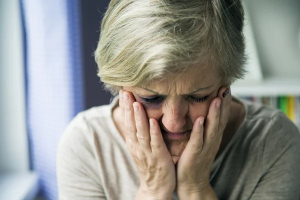 California's domestic violence laws are strict, and accusations can have far-reaching consequences. From affecting your personal relationships to potentially leading to restraining orders, loss of custody rights, and substantial fines or imprisonment, domestic violence charges can turn your life upside down.
Drug Offenses
From possession to trafficking, drug offenses can carry severe penalties in California, including hefty fines, mandatory drug counseling, community service, probation, and even lengthy prison terms. Charges can vary greatly based on the type and amount of the drug involved.
Driving Under the Influence (DUI)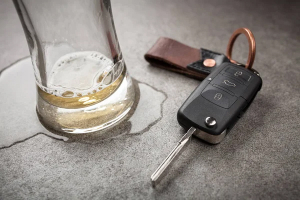 Facing DUI charges can be overwhelming due to the potential impact on your personal and professional life. A DUI conviction can result in license suspension, fines, mandatory DUI programs, and even jail time. Plus, it can significantly impact your employment opportunities and increase your insurance rates.
We can challenge the legality of the traffic stop and the accuracy of the breathalyzer or blood tests and work to get your charges reduced or dismissed.
Assault and Violent Crimes
Charges for assault and other violent crimes are serious and require an aggressive defense. A conviction can lead to severe penalties, including imprisonment, significant fines, probation, and a permanent criminal record.
Theft and Property Crimes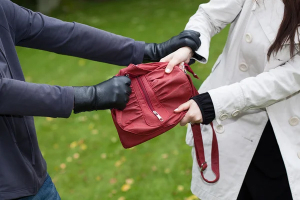 The potential impact on your life can be substantial whether you're facing charges for petty theft or grand theft. Beyond the immediate legal penalties, a theft conviction can damage your reputation and future employment prospects. We will scrutinize the evidence, question the prosecution's narrative, and fight to reduce the charges or work toward an acquittal.
Expungements and Record Sealing
A criminal record can impact your life long after you've served your sentence. It can affect your ability to secure employment, housing, or certain licenses. Expungement or record sealing can provide a fresh start, removing many obstacles. We will work diligently to help you put your past behind you, allowing you to move forward.
Contact Hurwitz Law Group for an Initial Consultation With Our Long Beach Criminal Defense Attorney Today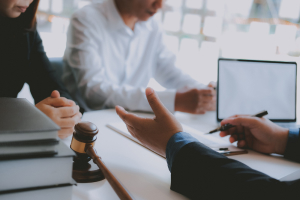 If you or a loved one is facing criminal charges, don't delay. Contact Hurwitz Law Group today. Our experienced Long Beach Criminal Defense Attorney is ready to help you through this challenging time, providing compassionate, caring, and tenacious legal representation. We're here to help guide you through the legal process and fight for your rights.
Contact us today to schedule a case consultation.