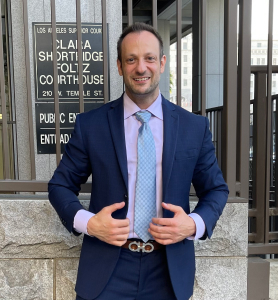 Restraining orders serve an important purpose under California law – but like all legal tools, they can be complicated to understand and difficult to use. That's why our firm works with clients throughout Los Angeles and Southern California to get restraining orders. You don't have to figure all of this out on your own. We are here to help!
Our Los Angeles restraining order law firm also helps individuals who have found themselves on the receiving end of restraining orders. If you know someone has filed for a restraining order against you, you must talk to an attorney immediately. A restraining order can significantly impact your life, including where you can live now and in the future.
Our Los Angeles Restraining Order Attorney Can Help You With All Types of Restraining Orders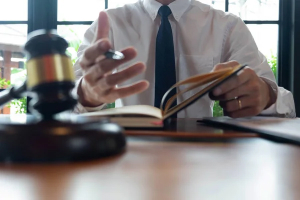 We are very familiar with all types of restraining orders used in California. Whatever restraining order you are dealing with, we can assist you. Our team can explain what to expect, identify your best options based on your unique situation, and more.
We can assist you with the following:
1. Evaluating the Situation and Determining the Appropriate Type of Restraining Order
Whenever you think you need a restraining order, it's important to talk to an attorney for knowledgeable advice. We have helped numerous people in situations like yours, so we know how to see your situation clearly and identify the most effective option for your needs.
2. Assisting With Paperwork Preparation and Filing
Once you know what kind of restraining order you need, it's time to file your paperwork and get protection as quickly as possible. The nice thing about working with an experienced restraining order lawyer in Los Angeles is that you minimize the risk of making filing mistakes. We get it right the first time, which means faster results for you.
3. Gathering Evidence and Building a Strong Case
We must prove to the court that your restraining order request is justified. Our team excels at gathering evidence and building strong cases for our clients.
4. Representing Clients in Court Hearings
If you need to speak to the court, you need an excellent restraining order lawyer. We know how to tell your story in a way that will make the court listen.
5. Negotiating Settlements or Modifications of Restraining Orders
Things change, and legal needs change along with them. When you need to negotiate a settlement or modify a restraining order, we can help.
Types of Restraining Orders Available in Los Angeles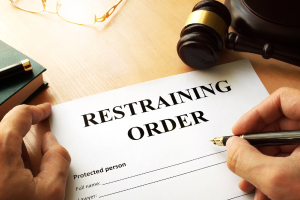 There are multiple types of restraining orders available in Los Angeles. These include:
Emergency Protective Orders
An emergency protective order is temporary and protects for seven days. Police officers responding to domestic violence calls sometimes request these to give abuse victims time to get a temporary or permanent restraining order.
Temporary Restraining Orders
A temporary restraining order (TRO) protects the length of a hearing seeking a permanent restraining order. The TRO ends once the hearing is over and the permanent restraining order is granted – or denied.
Domestic Violence Restraining Orders
According to the California courts, "A domestic violence restraining order is against someone you've dated or had an intimate relationship with, including a spouse or domestic partner." It can be granted against someone who has abused you or your children.
Civil Harassment Restraining Orders
A civil harassment restraining order is against someone you don't have a close relationship with. You can seek this restraining order against anyone who has harassed you, such as a co-worker or neighbor.
Process for Obtaining a Restraining Order in Los Angeles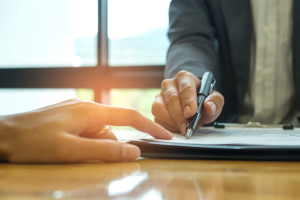 Like any legal action in California, getting a restraining order in Los Angeles requires a specific process. This includes:
Filing the Necessary Paperwork
As your legal representative, we gather all the documents to file the specific restraining order you need and file them on your behalf. Our team is experienced in all types of legal document filing and knows exactly what documents to select, how to complete them accurately, and which department to file them with.
Attending Court Hearings
You must talk with the judge before you can get a permanent restraining order. During the hearing, the person you are filing for protection from also gets a chance to speak. Standing before a judge and explaining your situation is difficult for anyone, especially abuse victims. But with our attorney by your side, you don't have to go through the process alone.
Serving the Restraining Order to the Respondent
Once you get a court date, getting the papers served to the other party as soon as possible is important. Once they have been notified of the restraining order, if they break it, they can be arrested. Most of the time, the sheriff serves the papers. But you can have someone else serve the documents if they are over 18 and not part of your case. We can discuss the serving of documents with you and move forward with a plan to serve them that you are comfortable with.
Consequences for Violating a Restraining Order in Los Angeles
Violating a restraining order can have serious legal consequences. There are civil and criminal restraining orders, each with different consequences for violation.
Violating a civil restraining order can lead to fines and possible jail time. Violating a criminal restraining order carries more substantial punishments, including up to six months in jail for each violation.
The punishments for violating a restraining order are serious because such orders are vital to protect abuse victims.
How You Should Respond to a Restraining Order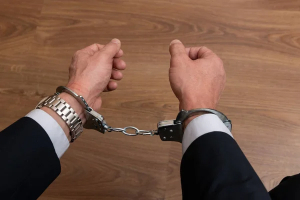 We encourage you to contact our law firm immediately if you have been served with a restraining order. As stated above, violating such an order can have serious legal ramifications. The last thing you want is to be fined or go to jail. And violating a restraining order – even if you don't believe it is justified – will make it much harder to convince the court to amend or cancel it.
If someone has filed a restraining order against you, don't do these things:
Try to get rid of evidence;
Try to talk to the person who filed the order or anyone related to them, including friends and family; and
Try to ignore or get around the restraining order, such as trying to see your spouse or children if you are prohibited from doing so.
Defending Against False Restraining Orders
If you know that a restraining order is unjustified, it can be frustrating and hurtful to be targeted with one. We understand how frustrating it can be. But it would help if you controlled your actions during this difficult time. Defending against a false restraining order takes discipline, time, and expert guidance.
As we said before, the first thing to do is contact an attorney. Once you have told us your story, we will lay out the guidelines for defending yourself. These include:
Follow the instructions in the order strictly. The courts have the power to hurt or help your situation. The last thing you want to do is upset the court by ignoring or defying its orders to you. Read the order carefully and follow its instructions strictly.
Collect evidence that shows the truth of your story. We want to see text, emails, voice messages, pictures – whatever evidence you have that shows your side of the story.
Gather witnesses. Knowing that others witnessed what happened, you want to talk with them. The more witnesses we have that say you didn't do it, the stronger your case will be.
Other Related Legal Matters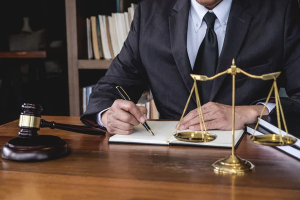 The family situations surrounding restraining orders can be complicated. Our team may need to help you with related legal matters such as:
A. Child Custody and Visitation Issues in Restraining Order Cases
Restraining orders can severely complicate legal concerns like child custody and visitation. We can discuss existing custody and visitation arrangements and help you understand how the restraining order will affect those arrangements.
B. Spousal and Child Support in the Context of Restraining Orders
Spousal and child support arrangements can also be affected by restraining orders. These legal agreements still apply even with a restraining order, so it's important to determine how each party will meet these agreements.
C. Divorce or Dissolution of Marriage Proceedings Alongside Restraining Orders
Divorce or dissolution of marriage are common occurrences alongside restraining orders. Our legal team can explain how the criminal law aspects of the order and work with your family law attorney to protect your interests.
Contact Our Los Angeles Restraining Order Attorneys at Hurwitz Law Group To Schedule a Free Consultation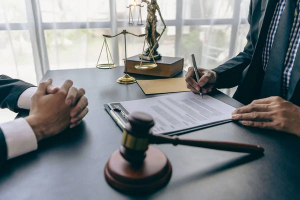 Few situations are more tense or upsetting than those surrounding restraining orders. Most people consider such an order a last resort and struggle to complete the filing process. At Hurwitz Law Group, we can help you with the process if you are unsure or just feeling overwhelmed. We can explain your options and ensure you get protection when needed.
If you are on the receiving end of the order, feeling hurt, confused, and unsure of how to move forward is expected. You deserve knowledgeable legal guidance, and we are here to provide it. It's important to act quickly and talk to an attorney now if you have been served or know you will be served with a restraining order.
The sooner we talk with you, the sooner we can help you understand the best steps to take next.