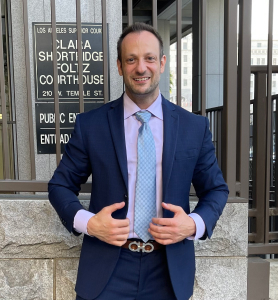 Are you facing charges for driving under the influence (DUI) in Los Angeles? You need a top-notch misdemeanor DUI attorney to fight for your rights and protect your future. Led by founding attorney Brian Hurwitz, the team of experienced criminal defense attorneys at Hurwitz Law Group has a proven track record of successfully defending clients against DUI charges.
With a deep understanding of California's DUI laws and a strategic approach to every case, we have helped countless clients obtain favorable outcomes, including dismissals, reduced charges, and minimized penalties.
Don't let a misdemeanor or felony DUI charge derail your life. Contact Hurwitz Law Group today at (323) 916-9019 for a free consultation and take the first step toward protecting your future.
Secure Legal Representation From Our Los Angeles DUI Attorney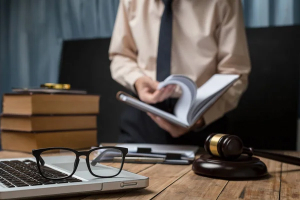 A misdemeanor DUI conviction can have severe consequences, including fines, jail time, license suspension, and a criminal record. At Hurwitz Law Group, we are committed to providing personalized and aggressive representation to every client, no matter the case's complexity.
At Hurwitz Law Group, we specialize in defending those facing misdemeanor DUI charges in Los Angeles. With a track record of success and a deep understanding of the local court system, our team of skilled attorneys is dedicated to providing top-notch legal representation and securing the best possible outcome for our clients.
Whether you're facing your first DUI charge or have prior convictions, we have the knowledge and expertise to guide you through the process and protect your rights. Our Los Angeles DUI lawyers are known for their practical strategic approach to DUI defense. We will work tirelessly to ensure your case is resolved in the most favorable possible way.
So if you or a loved one is facing misdemeanor DUI charges in Los Angeles, don't wait to get the help you need. Contact our Los Angeles DUI Attorneys at Hurwitz Law Group today, and let us fight for your rights and future.
What to Expect After a DUI Arrest in Los Angeles
Most people arrested for DUI in Los Angeles County are released on their recognizance and issued a citation with a court date. After being arrested for DUI, you will be awarded a provisional license for only 30 days. Sometimes, you may be required to post bail or remain in detention until you appear before a judge.
Once you post bail, the bail bond service will send you documents mandating your court appearance on a specified day. After a DUI arrest, two distinct actions are initiated: the criminal prosecution for driving under the influence and the DMV administrative action. You must request a hearing with the DMV within ten days of your arrest. Without payment, your license will be suspended after 30 days.
Our law firm's Los Angeles DUI lawyer will schedule and conduct the DMV hearing on your behalf.
California DUI Laws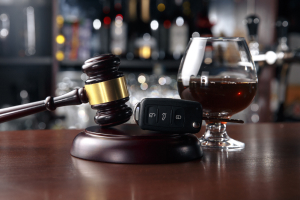 Driving under the influence (DUI) laws are strict in California. The California Highway Patrol (CHP) and local law enforcement agencies like county sheriff's offices and city police departments strictly enforce these laws.
Two charges will be filed in any DUI case involving alcohol. The first is California Vehicle Code Section 23152(a), and the second is California Vehicle Code Section 23152(b).
Vehicle Code Section 23152(a)
California Vehicle Code 23152(a) states it is "unlawful for a person under the influence of any alcoholic beverage to drive a vehicle." If you show signs of intoxication, you can be charged with DUI even though there is no evidence that your blood alcohol concentration is higher than the legal limit of.08%.
Vehicle Code Section 23152(b)
It is illegal to drive a motor vehicle with a BAC (blood alcohol level) of 0.08% or more in one's system, according to this statute. Prosecutors will use chemical test findings to try to prove this case. Breath, blood, and urine tests are examples of such testing.
In DUI instances where only drugs and not alcohol are involved, the motorist will only be charged with California Vehicle Code Section 23152(a), also known as the "a" count.
Minimum Penalties for Each Level of DUI Charge in California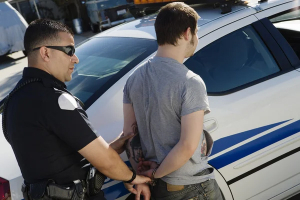 Penalties for a DUI conviction can vary based on the case's specific circumstances, including the defendant's blood alcohol concentration (BAC), prior DUI convictions, and whether any injuries or property damage were involved. The following are the minimum penalties for each level of DUI charge in California:
First Offense DUI Minimum Penalties
When convicted of driving under the influence for the first time in California, the potential penalties for a first-offense DUI include the following:
Fines and fees amount to almost $1800. It includes the actual minimum fine ($390) plus other government "assessments" (fees).
48 hours in jail. It can be waived. However, doing so will add 90 days to your license suspension.
License suspension. Many restrictions govern your driver's license, but the absolute minimum suspension is four months (90 days minimum from criminal penalties and 30 days minimum from the DMV). For many defendants, it will likely take a year or longer.
Alcohol treatment. You must complete a $500 three-month therapy program. It is required, and you cannot lessen the length of your license suspension without complying.
These are the minimum fines. The maximum penalties could boost your total fines and fees to $3,600, your jail term to as much as six months, and your alcohol treatment and license suspension periods significantly. In addition, your vehicle may be held for 30 days at your expense, and you may be ordered to install an ignition interlock device (IID) at your expense.
Second Offense DUI Minimum Penalties
Consequences of a second DUI conviction in California within ten years include:
Around $1800 in fines and expenses are imposed like a first offense.
96 hours in jail.
License suspension. You will lose your license for at least one year and be subject to driving restrictions for another two years. Limited driving means you may only drive to and from work, work-related errands, and alcohol treatment.
Long-term treatment for alcoholism. You must complete an 18- or 30-month, which costs $1,800. It is required, and you cannot lessen the length of your license suspension without complying.
Install an ignition interlock device (IID) on all your vehicles at your own expense.
These are the minimum fines. The maximum penalties could bring your total fines and fees to $4,000, your imprisonment to one year, and your license suspension to two years (plus two years of restricted driving). Additionally, your vehicle may be detained for 30 days, and you may be ordered to install an interlock device at your own expense.
Third+ Offense DUI Minimum Penalties
California's penalties for a third conviction for drunk driving within ten years include the following:
As with a first offense, the fines and costs will add to about $1800.
120 days in jail (for a third offense) or 180 days in jail (fourth offense).
The driver's license is completely revoked. You will lose your license for at least three years (third offense) or four years (fourth offense). There are no driving privileges with restrictions allowed.
Long-term treatment for alcoholism. You must finish a treatment program that lasts 30 months and costs $1800. This program is required, and if you don't have it, you won't be able to get your license back.
These are the minimum fines. Fines and fees could add up to $18,000 if you get the maximum penalties. You could spend up to a year in jail for a third offense. For a fourth offense, you could spend 16 months in state prison.
The time a license is suspended can go up to two years (plus two years of restricted driving). Your car could also be towed for 90 days at your expense, or you could lose it to the state if you don't pay the fine.
To win your case, you'll need the assistance of an experienced DUI lawyer.
The Legal Process in DUI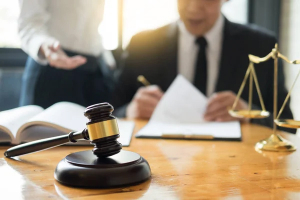 The legal procedure may be challenging and daunting when accused of DUI in California. Understanding the process and seeking legal representation are crucial to ensuring the best possible outcome. The following is an overview of the legal process in DUI cases in California.
The Arrest
The legal process begins with the arrest. When drivers get arrested for DUI, they will be taken into custody and transported to a local police station or jail. Now, remaining silent and requesting to speak to an attorney is essential. Anything you say can be used against you in court, so it is crucial to seek legal representation as soon as possible.
Hiring a Lawyer
You are not compelled by law to hire a lawyer. Depending on your income, you may be allocated a lawyer or public defender for free. Public defenders are capable lawyers who are overburdened and can devote little time to your case. They frequently tell you to accept whatever deal the prosecution makes without going into the evidence or negotiating for you. It is one reason why you should hire your own DUI defense attorney.
The sooner you employ a lawyer, the better your case will be. Start looking for a lawyer the day after your arrest. A DUI lawyer can review the facts of the case, assess the strength of the evidence against the driver, and advise on the best course of action.
Hiring a lawyer specializing in DUI cases and having experience in the criminal justice system is essential.
"Administrative Suspension" and the DMV Hearing
Many DUI offenders are unaware that they can lose their license before the start of their case. After your arrest, the Department of Motor Vehicles will automatically suspend your license under state law. It is referred to as an administrative suspension. Yet, if you respond immediately, you can combat this.
You must file a hearing request with the DMV ten days before your arrest. Your hearing is your sole opportunity to prevent the administrative suspension of your license, and if you miss the deadline, it's too late. If you retain an attorney, they will represent you at the hearing. This significantly enhances your chances.
The Arraignment
The arraignment is the first court appearance, where the driver enters a plea of guilty, not guilty, or no contest. It is essential to have a DUI lawyer present at the arraignment to ensure that the driver's rights are protected and that the plea entered is appropriate for the circumstances of the case.
Pre-trial
During the pre-trial phase, the prosecutor and defense attorney exchange evidence and negotiate a plea bargain. The case may be resolved without a trial if a plea bargain is reached. If a plea bargain is not reached, the case proceeds to trial.
Trial
If the case goes to trial, the prosecutor must prove beyond a reasonable doubt that the driver was operating a vehicle while under the influence of alcohol or drugs. The trial can be a jury trial or a trial by a judge. The driver's DUI lawyer will present evidence and cross-examine witnesses to challenge the prosecution's case.
The legal process in DUI cases in California can be lengthy and complicated. Seeking legal representation as soon as possible and understanding the process are crucial to obtaining the best possible outcome.
Legal Defenses Against DUI Charges
Our Los Angeles misdemeanor DUI attorney at Hurwitz Law Group will be able to design a defense strategy for your case that would only be possible to execute with the necessary experience and training. Typical defense techniques that we can use include:
The arrest procedure was not followed by law enforcement.
You were not intoxicated.
Challenging the field sobriety test
Your BAC was incorrectly high.
Depending on the circumstances of your situation, several strategies may be appropriate. Contact our experienced law firm to learn how a DUI lawyer might assist you.
Get Assistance From Los Angeles DUI Defense Lawyer
DUIs are scary. Even a first offense can still ruin your life. When facing a DUI charge, you need our Los Angeles defense attorney's help.
Here at Hurwitz Law Group, our Los Angeles DUI defense lawyers have a great deal of experience in defending people who have been charged with driving under the influence. We have handled many cases successfully, so you can also trust us to handle your case.
Contact Our Los Angeles Misdemeanor DUI Attorney at Hurwitz Law Group to Help You With Your Case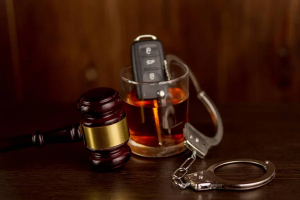 Hurwitz Law Group has been practicing law in Los Angeles for many years, helping people like you deal with their Misdemeanor DUI charges. We've helped countless individuals through the criminal process – from their preliminary hearings to any court appearances and trials they might have had.
Our experienced DUI lawyers know what to expect, who to talk to, and how to make things happen in court. If you have questions, please call us at (323) 916-9019. We're here to help you resolve this matter efficiently and painlessly.