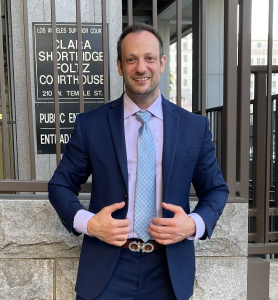 Being accused of a DUI (Driving Under the Influence) offense can be a frightening experience with far-reaching consequences. Legal guidance during this critical time is paramount, and that's where Hurwitz Law Group steps in. Our seasoned Long Beach DUI lawyers can provide the necessary legal support and representation you need.
At Hurwitz Law Group, our law firm can set you up with an experienced criminal defense attorney with tremendous knowledge regarding DUI cases in Southern California. A Long Beach DUI attorney from our office would be honored to review any criminal charges you might be facing in Los Angeles County, discuss your options, and provide you with the strongest possible defense.
Learn more about drunk driving charges in the local area below, and contact our law offices for an initial consultation with the best DUI lawyer in the local area.
Why You Need an Experienced Long Beach DUI Lawyer To Defend Your Case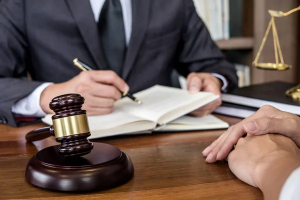 Navigating a DUI case requires a deep understanding of the law, keen investigative skills, and adept negotiation capabilities. Some of the reasons why you should work with a criminal defense attorney who has expertise in DUI law include:
Initial Consultation and Case Evaluation: Our first meeting involves understanding your situation, reviewing the facts, and outlining potential legal strategies for your defense.
Investigation and Gathering of Evidence: We scrutinize the circumstances surrounding your arrest and collect pertinent evidence, which may include dashcam footage, witness testimonies, or data from breathalyzer machines.
Negotiation With Insurance Companies: If an accident occurs, we handle negotiations with insurance companies as your representative to ensure you receive fair compensation for your claim.
Filing a Lawsuit, if Necessary: In some cases, filing a lawsuit against involved parties may be beneficial. If required, we will walk you through this process.
Settlement Negotiations or Trial: We will explore settlement options and, if necessary, provide vigorous representation during a trial.
Understanding DUI in California
In California, DUI laws are defined under Vehicle Code Section 23152, making it illegal to operate a vehicle with a BAC (Blood Alcohol Concentration) of 0.08% or higher. If you are found to be over the legal limit on a breath test, you could be facing a DUI charge. Driving under the influence of drugs is also considered illegal (DUID).
California Implied Consent Law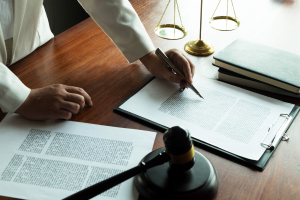 Under Vehicle Code Section 23612, drivers in California have implicitly consented to chemical testing if lawfully arrested for a DUI. Refusing these tests can lead to harsher penalties. Reach out to someone who specializes in criminal law for help following a DUI arrest.
California DUI Statistics
In California, DUI remains a significant concern. In 2018, there were 7,389 DUI-related injuries and fatalities in Los Angeles County alone, showing just how serious accidents involving alcohol can be in the local area.
Penalties for DUI in California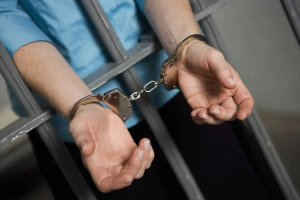 The penalties for a DUI conviction in California can vary widely depending on the specifics of your case. A few key points to keep in mind include:
First-Time DUI Conviction in CA
A first DUI conviction can result in thousands of dollars in fees or fines, a four-month license suspension (or longer), and potentially up to six months in county jail.
Second DUI Conviction in CA
A second DUI conviction in a 10-year window may lead to harsher fines, a two-year license suspension, mandatory attendance at DUI school, and possible jail time.
Third DUI Conviction in CA
For a third DUI offense in a window of 10 years, penalties can escalate further, potentially involving substantial jail time, larger fines, and a three-year license suspension.
DUI Offense With Injury
If a DUI offense results in injury to another person, the penalties become even more severe, with the potential for a felony conviction, which carries much harsher penalties when compared to a misdemeanor offense.
Felony DUI
A DUI can become a felony under certain conditions, such as if it's your fourth offense within ten years, if you've previously been convicted of a felony DUI or if the DUI caused serious injury or death.
Aggravating Factors for Orange County DUI Charges
Several factors can increase penalties for a DUI charge in Orange County. These can include having a BAC over 0.15%, speeding while under the influence, causing an accident or injury, or having a minor under 14 in the vehicle.
What You Need To Do After a DUI Arrest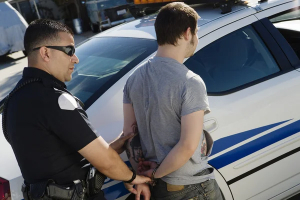 Being arrested for a DUI can be a distressing experience, but your actions immediately following the arrest can significantly impact the outcome of your case. Here's what you should do:
Stay Calm: Being confrontational or agitated will not help your situation and may further complicate matters. Remain polite and composed, even if you believe the arrest is unjust.
Exert Your Right to Remain Silent: The Fifth Amendment of the U.S. Constitution protects you from self-incrimination. Aside from providing your name, driver's license, registration, and proof of insurance, you are not obliged to answer further questions without an attorney present. Politely advise the officer that you are exercising your right to remain silent.
Comply With Testing: Refusing to take a breathalyzer test or blood test can lead to the automatic suspension of your driver's license under California's implied consent laws. It can also be used against you in court. Comply with the testing, but remember you have the right to request a retest later by an independent professional.
Document Everything: As soon as you can, write down everything you remember about the traffic stop and arrest, including the officer's behavior, your actions, and any tests performed.
Collect Witness Information: If there were any witnesses to your arrest, make sure you gather their contact information. Their testimonies could prove beneficial to your case.
Preserve Physical Evidence: If you have physical evidence, such as receipts showing the amount of alcohol consumed or the time you stopped drinking, keep it safe.
Do Not Discuss Your Case: Avoid talking about your case with anyone other than your attorney, especially on social media. Anything you say can be used against you in court.
Contact an Experienced DUI Lawyer: This is perhaps the most critical step. The sooner you have a skilled DUI lawyer, like those at Hurwitz Law Group, working on your case, the higher the likelihood of achieving a positive outcome.
Remember, a DUI arrest is a serious matter that requires immediate attention. By following these steps, you can help ensure that you're in the best possible position to defend yourself.
Administrative Driver's License Hearings After a DUI Arrest
After a DUI arrest, the defendant often faces two separate legal proceedings: a criminal court case and an administrative hearing with the Department of Motor Vehicles (DMV). The DMV hearing, also known as an Administrative Per Se (APS) hearing, is a crucial aspect of the DUI process that specifically addresses the future status of your driving privileges.
An APS hearing is a civil proceeding, separate from a criminal case. The hearing does not determine guilt or innocence regarding the DUI charge but focuses on the circumstances surrounding the DUI arrest and whether your driving privileges should be suspended. The DMV will review your case in detail before deciding whether your license should be suspended.
The outcome of an APS hearing can have significant implications. If unsuccessful, you might face an immediate license suspension ranging from four months to one year for a first offense and longer for subsequent offenses.
Due to the serious consequences and the complex nature of these hearings, having legal representation is highly advisable. At Hurwitz Law Group, our experienced attorneys can represent you during this hearing. They can present evidence, cross-examine witnesses, and make persuasive arguments to challenge the license suspension.
With a detailed understanding of the APS hearing process, our attorneys can identify any procedural errors, inconsistencies, or invalid assumptions in the officer's report or the testing procedures used. Our goal is to protect your rights and work towards preserving your driving privileges.
In California, you typically only have ten days from the date of your DUI arrest to request an APS hearing. Delaying could result in an automatic license suspension. Contacting an attorney immediately after a DUI arrest ensures you don't miss important deadlines and that you have strong representation to guide you through this complex process.
Long Beach, CA DUI Statute of Limitations
The statute of limitations in California for misdemeanor DUI is one year, while felony DUI charges can be filed up to three years from the date of the alleged offense.
Possible Defenses for a DUI Charge in California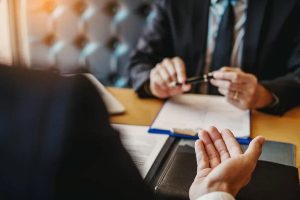 Being charged with a DUI does not necessarily mean a conviction. Several defense strategies can be employed, depending on the circumstances surrounding your case. At Hurwitz Law Group, our seasoned lawyers can explore and deploy a variety of these strategies, two of which include:
Challenging the Circumstances of Your Arrest
Every arrest must follow specific legal procedures to be considered valid, and a DUI arrest is no exception. If your constitutional rights were violated during the arrest, the charges could be dismissed. Potential issues we investigate include:
Absence of Probable Cause for a Traffic Stop: Law enforcement must have a valid reason for initiating a traffic stop, such as observing traffic violations or erratic driving. If the officer cannot provide a satisfactory reason for the stop, anything after the traffic stop could be thrown out.
Improper Administration of Field Sobriety Tests (FSTs): FSTs must be conducted following specific guidelines. If the officer deviated from these protocols, the results could be deemed unreliable.
Violation of Miranda Rights: If you did not read your rights at the time of your arrest, your statement may be excluded from evidence.
Violation of the Right to an Attorney: If you requested to speak to an attorney and were not allowed, it might be possible to argue that your rights were violated.
Disputing the Accuracy of Breathalyzer Results and Field Sobriety Tests
Breathalyzer results and Field Sobriety Tests often form the crux of the prosecution's case in a DUI charge. Challenging the accuracy and reliability of these tests can significantly weaken their argument. This could involve:
Faulty Breathalyzer: We can question the maintenance history of the breathalyzer device used, its calibration, and whether the officer was adequately trained to use the device.
Breathalyzer Administration: The officer must observe you for a specific period before administering the breathalyzer test to ensure you don't eat, drink, smoke, or vomit, as these actions can skew the results.
Medical Conditions: Certain medical conditions or diets can affect breathalyzer readings. For example, individuals with diabetes or those following high-protein diets may produce ketones, which can be mistakenly identified as alcohol by some devices.
Inaccurate Field Sobriety Tests: Factors such as uneven surfaces, poor lighting, weather conditions, or even your footwear can affect your performance on Field Sobriety Tests. Additionally, certain medical conditions or disabilities can also impact your ability to pass these tests.
Remember, every case is unique. To understand the best defense strategy for your case, consult with our experienced Long Beach DUI lawyers at Hurwitz Law Group.
Consult Our Long Beach DUI Lawyer at Hurwitz Law Group About Your Case Today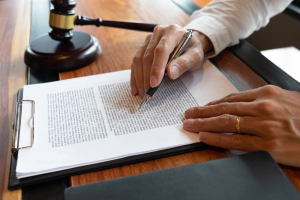 Facing a DUI charge can be overwhelming, but you don't have to go through it alone. We are here to help you and provide you with the care and compassion you need during this time. Contact the Hurwitz Law Group today and let our Long Beach DUI lawyers stand up for you in your time of need.