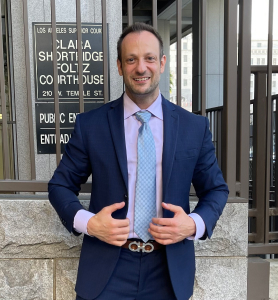 When you get a DUI conviction, your future is in doubt. Questions are spiraling around your head: Will you go to jail? How much will your fine be? Can you afford a DUI attorney? Even though you're charged with a DUI crime, you can still win your case. Hiring an experienced Pasadena DUI lawyer can help turn the legal battle in your favor.
Hire a Reliable Pasadena DUI Attorney Backed by Experience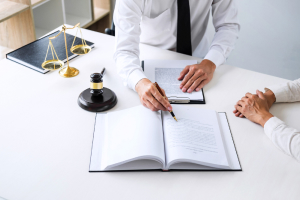 Drunk driving charges may remain on your criminal record forever, hurting your chances of securing a career or earning a scholarship. With this great risk, speaking with our Pasadena DUI defense lawyers is necessary.
Our experienced Pasadena DUI lawyers at Hurwitz Law Group have the knowledge, skill, and confidence to handle various DUI cases. We know how to deal with the police and prosecutors and how the courts will respond in certain instances. Call our legal team for a free consultation today at (323) 244-4147 or fill out our contact form.
How Does the State Law Define a DUI in Pasadena, CA?
According to California law, any person under the influence of drugs or alcohol is not allowed to operate a motor vehicle. The legal limit for intoxicated driving is 0.08%, the national average for many other U.S. states.
In 2012, 1.9% of individuals admitted to driving after excessive drinking during the previous 30 days. This figure demonstrates that despite the stringent restrictions placed against drunk driving, several people still choose to breach the law.
Depending on the facts surrounding your DUI conviction, California DUI laws may impose different DUI penalties. For a first offense, you may face the following:
DUI school: the length of hours allotted varies based on your blood alcohol concentration BAC during the DUI arrest, but it ranges from 12 to 45 hours.
Prison: For a first offense, the court may sentence you to up to 48 hours in jail, but we may work with the judge to have you complete the term as part of a work program.
Driver's License Suspension: A first violation may result in a license suspension for up to six months. However, our Dui attorney can help you get a restricted license for commuting to and from work.
Penalty Fines: Penalties must be paid within 45 days and may vary from $1,400 to $1,800 (including court fees), but alternative possibilities exist.
What Are the Different Types of DUI Charges in Pasadena, CA?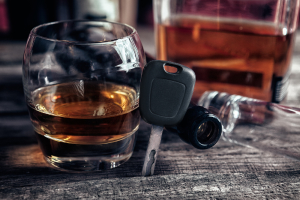 The criminal court can level various DUI charges against the convicted defendant. In Pasadena, CA, here are some of the most commonly reported DUI charges:
Impaired Driving
Being charged with impaired driving can be stressful. You may face exorbitant fines, a loss of your driver's license, and even jail time. However, you are not alone. Our team of DUI lawyers has extensive experience studying evidence and will provide strong DUI defenses on your behalf. We will work persistently to ensure your rights are protected throughout the legal process and attain the best possible outcome under the circumstances.
Drugged Driving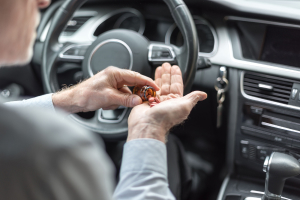 Experienced drunk driving lawyers understand the importance of gathering the necessary information to build a strong case. Our DUI attorney will effectively collect the essential evidence and paperwork to succeed in your case.
Over 80 M.G. DUI
An experienced Pasadena DWI attorney can help you build a strong defense against over 80 mg. DUI charges and may be able to get the charge reduced or dismissed altogether. It is important to remember that you are innocent until proven guilty, and an experienced DUI lawyer at Hurwitz Law Group can help ensure your rights are protected every step of the way.
Failure To Provide a Breathe Sample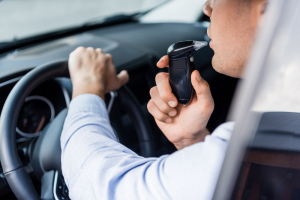 In California, failing to produce a breath sample for a DUI is a considerable crime, and you can't decline a DUI test under California's implied consent legislation. Your Pasadena DUI lawyer may help you dispute your refusal to provide breath or blood samples in court.
Care and Control
If you're facing care and control charges, you need a competent DUI lawyer on your side. Our legal team will safeguard your rights and help you avoid a DUI conviction. We have over ten years of exclusive experience defending people against care and control accusations, and we know what it takes to win in court. Schedule a free consultation today to learn more about how we can help you.
Multiple DUI Offenses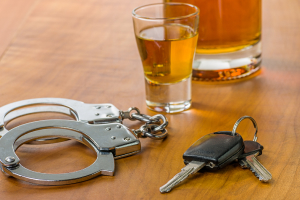 Many believe there is no chance of winning their case if they face multiple DUI charges, but that is not true. At our law firm, we have successfully defended clients with numerous DUI charges. We know it is crucial to investigate all options and work tirelessly to build the strongest possible defense. In many cases, we can get the charges reduced or dismissed entirely.
What Are the Possible Consequences of DUI Charges in Pasadena?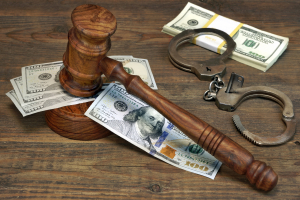 The consequences of a DUI conviction can be severe regarding the legal penalties you face and the penalties that can affect your personal life. These consequences can include:
First Offense DUI in Pasadena
In Pasadena and across California, the penalties for first-time offenders charged with and later convicted guilty of driving under the influence are severe. Those charged with DUI must seek legal assistance as soon as possible.
A first-offense DUI is a misdemeanor in California, punishable by 3 to 5 years on probation, $390.00 to $1000.00 in penalties plus penalty assessments, DUI school, a 6-month driver's license suspension, and the installation of an ignition interlock device. Some counties may impose a brief period of imprisonment or work release.
However, first-time DUI offenders who do not get an IID restricted license may face a six-month driver's license suspension unless:
The driver asks and wins a California DMV hearing, and
The motorist is acquitted of DUI in court.
Second Offense DUI in Pasadena
A second DUI violation in California is penalized by 3 to 5 years of summary probation, up to 30 months of DUI school, fines and penalties ranging from $390 to $2,000, and a minimum of 96 hours in prison. In addition to license suspension and ignition interlock devices, there are further punishments.
In California, a second misdemeanor DUI is penalized by up to one year in prison. The sentence for a second DUI generally depends on the case's specific circumstances. For instance, the court might suspend a driver's license for two years. If your prior DUI was a crime, the penalties for your second DUI might be more severe.
Third or Subsequent Offense DUI in Pasadena
In California, a third DUI is penalized by 3 to 5 years of probation, 120 days to one year in prison, $2,500 to $3,000 in penalties, 30 months of DUI School, and a three-year license suspension.
You may, however, be able to escape imprisonment through a residential treatment program, home arrest, or work furlough. And the DMV (Department of Motor Vehicle) allows most drivers to continue driving immediately with an ignition interlock device (IID).
Felony DUI Offenses in Pasadena
In California, driving under the influence may be convicted as a felony in three cases:
When the DUI is the fourth violation within ten years,
When the driver has a previous felony DUI conviction, or
The driver causes an accident resulting in bodily damage or death to another person.
Driving under the influence of alcohol is a felony under any other circumstances. So long as there were no aggravating circumstances, a first-, second-, or third-time DUI offender is charged with simple misdemeanor DUI.
The DUI Court Process: What You Should Expect?
The DUI court process can be confusing, even overwhelming. The legal system is not the simplest of methods, and understanding your rights as a defendant can be difficult. The most important thing to do is to ensure you know what is expected of you. If you are facing a DUI charge in Pasadena, Glendale, or other areas in Southern California, many things will happen at the beginning of your case.
DUI Investigation & Arrest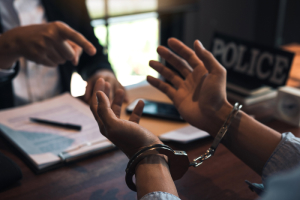 A police officer from a law enforcement agency, a local police force, or a San Mateo County sheriff, would often investigate an incident before it becomes the subject of criminal prosecution.
An investigation may be launched when a police officer witnesses a potential legal violation, such as a vehicle weaving in and out of traffic. The police would study the motorist's actions and conduct field sobriety tests if they had reason to believe the driver was intoxicated. To check for blood alcohol concentration, the officer might also draw a blood or breath sample.
The investigating law enforcement officers will now choose whether to place the subject under arrest or release them. For an arrest to be made, there must be probable cause, which might be shown by the defendant failing the field sobriety tests or other factors that meet this standard.
DUI Arraignment
Shortly after being arrested and charged (usually within 48 hours), offenders come before a judge for a preliminary hearing. In several states, these initial sessions are known as arraignments.
At an initial hearing or arraignment, defendants are informed of their rights and charges. The judge may also:
Assess the defendant's custody status (whether to set bail amount or release the defendant with a promise to appear, known as a "OR"),
Appoint a public defender if the defendant cannot afford one; and
Establish future court dates.
Pre-trial Motions & Plea Bargains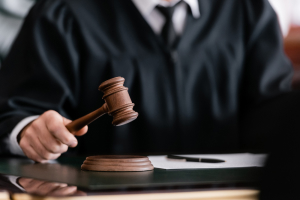 After the preliminary hearing and before a criminal case goes to trial, the prosecutor and defense attorney typically appear before the criminal court judge to make pre-trial motions. These are motions dismissing the validity of specific evidence or witness in the trial.
Keep in mind that most DUI cases never reach the preliminary hearing level. In most DUI cases, the arraignment is the suspect's first and final appearance in court since most DUI suspects opt to plead guilty, mainly when the proof of drunkenness is substantial.
Often, criminal matters are handled through plea bargains. A plea bargain is an agreement between the defendant and the prosecutor to settle a criminal case by agreeing to plead guilty with lesser penalties.
Jury Trial
This will result in one of three possible results for each alleged felony (typically two in a DUI case): guilty, not guilty, or mistrial. Most criminal DUI cases do not reach this point; when they do, the court will arrange the members of the jury and give both parties a chance to present before the jury members.
The jury will settle on the verdict of the defendant, and they will provide the sentencing and penalties appropriate for the defendant's case if found guilty.
How Could a Criminal Defense Lawyer Help You?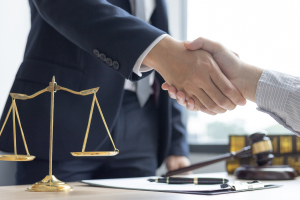 Knowledge of the criminal law system is fundamental to defendants facing criminal charges. There are plenty of ways that a defendant can defend himself. However, it will be complicated to get out of trouble if you don't have a reliable DUI attorney by your side.
A criminal defense lawyer has plenty of experience in dealing with the local and federal court systems. The right DUI attorney can ensure that every piece of evidence is evaluated correctly, so your case progresses seamlessly.
The main goal of any criminal defense attorney is to get their client acquitted and disprove allegations made by the deputy district attorney. DUI attorneys know how to work with the prosecutors and judges to ensure that all evidence is well-represented for the defendant's case.
A Team of Criminal Defense Attorneys by Your Side
Hurwitz Law Group is a criminal defense law office representing defendants for many decades now. Whether you face a simple misdemeanor charge or a complex felony case, we have extensive knowledge of DUI law and field expertise to defend your rights. With us on your side, you get one of the most well-rounded legal teams in the area.
On top of our over a decade of experience defending the accused in various cases, we also have extensive knowledge of the workings of the criminal justice system—which might be even more valuable than knowing how to win at trial.
We know how to develop an effective defense strategy and plan out what will happen next no matter which way the case goes—whether it's a plea bargain or heading for trial. We can guide you through every DUI court process at the Hurwitz Law Group.
Book Your Free Confidential Consultation with Our Experienced Pasadena DUI Defense Attorney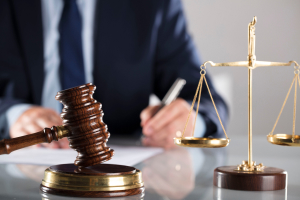 If you received any criminal conviction for DUI or other criminal offenses, it's critical to speak with a criminal defense attorney immediately. Our team handles various criminal cases. At Hurwitz Law Group, our job is to bring your case to a successful resolution.
There are countless law offices in California. Choosing the best law office to handle your DUI case can become overwhelming. It's critical you consider the attorney's legal expertise, results, and service quality.
At Hurwitz Law Group, our attorneys have been practicing law for over ten years now. We defended thousands of defendants and helped them avoid severe legal repercussions.
If you're looking for experienced Pasadena DUI attorneys to oversee your case, call us now at (323) 244-4147to schedule your free consultation. You may also utilize our online contact form to schedule your appointment.