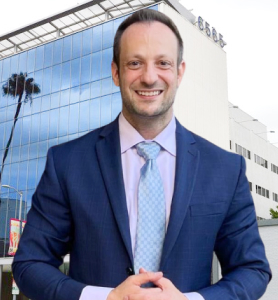 Elder abuse is a serious and prevalent problem that targets one of the most vulnerable groups in our society — seniors. The elderly are susceptible to neglect, physical, psychological, sexual abuse, and financial exploitation.
Contact the Los Angeles elder abuse attorney today if a senior loved one is an elder abuse or neglect victim. To contact Hurwitz Law Group, call us at (323) 747-1121 or click this link for a free consultation.
We know how stressful and daunting it can be to fight these cases alone, but our team has been handling complex lawsuits and helping families secure the elder abuse claims they deserve for over a decade. Our firm has the resources and knowledge to win your case.
Let us handle your case – call us today!
Why Hire a Defense Attorney at Hurwitz Law Group After an Arrest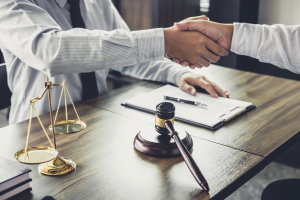 Elder abuse laws exist to protect dependent adults from physical, emotional, and financial abuse. California's elder abuse laws carry life-changing penalties. If a person is found guilty of elder abuse in California, they can face a prison sentence, fines, and a criminal record.
The experienced elder abuse attorneys at Hurwitz Law Group know how to handle elder abuse cases from start to finish. We can help you avoid penalties that could change your life forever. With 10+ years of criminal defense experience, we know what evidence the prosecution needs to convict you, and we will fight to keep them from getting it. Our team will help you build a strong defense against false financial or physical abuse charges—and so much more.
Let our skilled elder abuse lawyers fight for you today by calling (323) 747-1121.
Statistics Regarding Elder Abuse
Statistical analysis and research reveal the following information:
The "Baby Boomers" are the fastest-growing elderly population in America, and this trend is expected to continue for several decades.
Individuals 85 and older are the fastest-growing segment of the population in the United States. The number of people aged 85 and up is expected to triple between 2010 and 2050.
According to the 2010 U.S. Census Bureau, the population of people aged 65 and up was 40.30 million. This figure, which represented approximately 13% of the population, was the highest ever recorded in the history of census analysis in the United States.
By 2050, one-fifth (20%) of the United States population is expected to comprise people aged 65 and up.
Analysts estimate that 10% of America's elderly are neglected or abused yearly.
Different Kinds of Elder Abuse
Elder abuse is a controversial topic people often avoid discussing. A combination of denial, lack of awareness, and fear of the consequences of speaking out about it mean that it can continue to exist in secret. Many people don't realize that elder abuse comes in various forms.
It's always helpful to name types of abuse so we can discuss and address them immediately, so here are different types of elder abuse:
Physical Abuse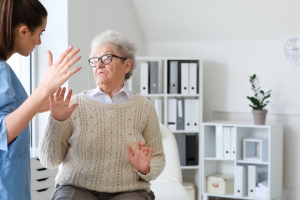 Direct physical contact that involves violent acts, such as hitting or kicking another person, may have caused this abuse. Negligence is more frequently to blame. Someone supposedly responsible for providing elderly care has neglected or failed to carry out their obligations.
In Los Angeles, physical elder abuse can lead to bedsores from poor care, broken bones from falls due to insufficient supervision, malnutrition, dehydration, and other issues.
Emotional Abuse
Emotional abuse may be the most widespread type of elder abuse. Unfortunately, emotional abuse is the most difficult to track and often goes unreported, so experts have no idea how many people suffer from it or how frequently it occurs.
Acts of emotional abuse, unlike elder sexual abuse or financial exploitation, are not always evidently criminal. Emotional abuse, unlike physical abuse, leaves no physical marks or evidence.
Financial Abuse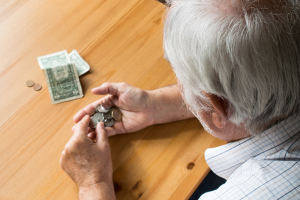 Financial abuse occurs when someone steals money or other valuables from an older person. As people get older, they may require the assistance of others to manage their finances and care for them. It is especially true in cases of Alzheimer's or dementia, which can cause mental faculties to deteriorate.
Unfortunately, an elderly or dependent adult may place their trust in people not looking out for their best interests or are out to bleed them dry of money. Anyone could attempt to steal an elder's finances in various ways, whether they be a friend, relative, or caregiver.
Typical Signs of Elder Abuse and Elder Neglect
Elder abuse is a broad term that encompasses physical, sexual, emotional, and financial abuse. It can occur in your home or a nursing facility and can be committed by anyone with access to the elder, such as family members, friends, and caretakers. Here are some typical signs that the elderly are abused or neglected.
Failure to safeguard from health and safety hazards;
Bruises, cuts, or broken bones are examples of injuries;
Malnutrition or losing weight;
Poor hygiene;
Anxiety, depression, or confusion signs;
Unaccounted for transactions or financial losses; and
Withdrawal from friends or family
Penalties for Elder Abuse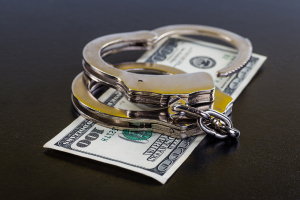 In Los Angeles, elder abuse is taken very seriously, and several penalties can be imposed for individuals found guilty of committing elder abuse. The specific penalties can vary based on the type and severity of the abuse, and below is an overview of the penalties for elder abuse in Los Angeles:
Misdemeanor Elder Abuse
Misdemeanor elder abuse carries the following penalties:
Confinement in a county jail for up to a year;
A fine of up to $6,000; and
Restitution to the victim.
Felony Elder Abuse
Elder abuse is a felony punishable by:
Imprisonment for up to four years in state prison (and an additional seven years if the victim suffers great bodily harm);
A maximum penalty of $10,000; and
Restitution.
Financial Elder Abuse
If charged as a misdemeanor, elder financial abuse can result in 364 days in county jail and a $1,000 fine. If charged as a felony, the penalties can range from two to four years in state prison and a fine of up to $10,000.
What to Do if You Suspect Someone Is Suffering Abuse
If possible, talk to your loved one to confirm your suspicions. It is always ideal for verifying your suspicions whenever possible. Unfortunately, victims of elder abuse are frequently embarrassed or ashamed of being victims, making them hesitant to report the abuse to anyone. It will be even more challenging to discuss your suspicions if your loved one has dementia.
Make contact with your local law enforcement. Elder abuse is a crime that should be reported to the proper authorities. The local authorities must be aware of the abuse whether or not the subsequent investigation leads to an arrest and conviction.
Seek the help of a Los Angeles elder abuse attorney. Elder abuse can also be used to file a civil suit against the perpetrator or assisted living facilities. Furthermore, if your loved one is reluctant to speak up or has dementia, you may need to petition for guardianship to move your loved one to a new facility.
Defending Elder Abuse Charges in Los Angeles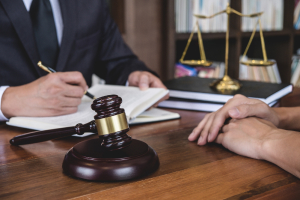 Anyone charged with elder abuse in Los Angeles can defend themselves in court. Hiring an experienced criminal defense attorney could be crucial to winning your case. Here are some of the most common legal defenses that a criminal defense attorney can use to get you acquitted of elder abuse charges:
You didn't do it on purpose;
You didn't behave in a criminally negligent manner;
The elderly or dependent adult was not likely to suffer harm;
You took defensive measures, and
You've been accused by mistake.
Recoverable Damages in Elder Abuse and Neglect Cases
According to the California Elder Abuse Act, in some circumstances, those who are harmed or neglected may be entitled to financial support for their medical bills, pain and suffering, and funeral expenses.
There are two types of recoverable damages: economic and non-economic.
Economic Damages
Economic damages are monetary compensation awarded to a resident for financial losses sustained due to abuse. They may consist of the following:
Medical expenses;
Lost wages;
Loss of earning potential; and
Property damage.
Non-economic Damages
In a California elder abuse case, non-economic damages refer to compensation awarded to the victim for intangible harm suffered due to the abuse. Non-economic damages are usually more challenging to quantify since it varies from person to person. Nonetheless, the following are some examples of non-economic damages in nursing home abuse cases:
Pain and suffering;
Emotional distress;
Loss of life's pleasure; and
Loss of consortium.
Our Firm Builds Strong Elder Abuse and Neglect Cases
Our experienced Los Angeles elder abuse attorney has a proven track record of success in building strong cases and obtaining justice for our clients.
We understand the unique challenges of representing elderly clients who have been abused or neglected. We are committed to providing compassionate and personalized representation to each client, ensuring they receive the care and attention they deserve.
When building a case for elder abuse or neglect, we leave no stone unturned. We work with experts in various fields to gather evidence and build a strong case for our clients. Our attorneys have experience in all aspects of elder abuse and neglect cases, including proving liability and damages and ensuring that the responsible parties are held accountable.
At Hurwitz Law Group, our elderly clients deserve justice and fair compensation for their injuries and losses. That's why we work tirelessly to ensure that our clients receive the best possible outcome in their cases. We are not afraid to take on powerful entities, such as nursing homes, assisted living facilities, and other organizations that may be responsible for elder abuse and neglect.
Our team at Hurwitz Law Group is here to fight for your rights and ensure you receive the justice and compensation you deserve.
Take Action! Contact a Los Angeles Elder Abuse Lawyer for a Free Consultation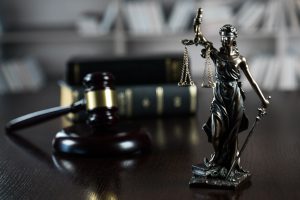 At Hurwitz Law Group, we are committed to fighting for the rights of the elderly and holding abusers accountable for their actions. Our team of skilled attorneys has extensive experience handling elder abuse cases and is dedicated to providing top-notch legal representation to our clients. We understand the challenges faced by victims of elder abuse, and we are here to help you navigate the legal system and obtain the compensation you deserve.
We offer a free consultation to anyone who wants to discuss their elder abuse case with us. During this consultation, you can share your story and ask any questions. Our elder abuse lawyers will listen to you attentively, assess the strengths and weaknesses of your case, and provide you with an honest and informed opinion about your legal options.
Hurwitz Law Group can help if you or your loved one was abused in Los Angeles. Our elder abuse lawyers are available to speak with you 24/7, and we will do everything in our power to ensure that your rights are protected and your voice is heard.
At Hurwitz Law Group, we work on a contingency fee basis, meaning we only get paid if we win your case. Contact us now at (323) 747-1121 to schedule your free consultation and take the first step toward justice!