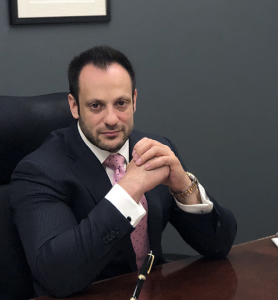 If you have been arrested for a DUI in Glendale or the surrounding areas, the first thing you need to do is contact our DUI lawyer. You are in a challenging situation, but you are not alone. Our Glendale DUI lawyers have helped many people in cases like yours, and we can do the same for you.
A DUI conviction can severely impact your life, costing you thousands of dollars, taking away your license, and possibly even sending you to jail. Our Glendale DUI lawyers help you avoid the severest punishments. We can get the charges reduced or even dropped altogether. But to do that, it's best to have a dedicated DUI defense attorney get started on your case sooner rather than later.
Secure Legal Representation From Our Glendale DUI Attorney for Your Case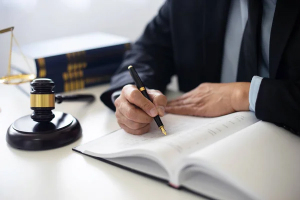 You deserve a strong legal defense when facing DUI charges in Glendale. Our criminal defense attorney is here to provide you with that defense. Some of the ways we provide excellent representation in DUI cases include:
A. Initial Consultation and Case Evaluation
If you are like most people, you are feeling stressed out and unsure of what to do next. No one wants a DUI conviction, and feeling overwhelmed is normal. Knowledge and professional assistance are among the best cures for those kinds of feelings. During your free initial consultation, we will examine your circumstances and tell you precisely what we think you should do next.
B. Investigation and Gathering of Evidence
One of the most important things we do is investigate your case and gather evidence. We will look at every detail, including police reports, finding witnesses, and collecting physical evidence if necessary. We are experienced investigators, making it our mission to find evidence to help our clients.
C. Analysis of Police Reports and Sobriety Tests
There can be a lot of helpful information in police reports and sobriety tests – including information that can work to your advantage. We can spot problems in these documents that can invalidate the arguments of prosecutors and get charges reduced or dropped.
D. Building a Strong Defense Strategy
The Glendale courts and the prosecutors who work for them seek convictions. They want to convict you and punish you. That's why we are so passionate about building a solid defense strategy. The prosecution doesn't care about your story. But we do and work hard to make the judge hear that story so you are treated fairly.
E. Preparing for Court Proceedings and Hearings
Being as prepared as possible for court proceedings and hearings is important. These are the events that can make or break your case. Our team has done this many times, so we know how to prepare and how to navigate the system for our clients.
F. Negotiating Plea Bargains, if Applicable
It may be possible to negotiate plea bargains in the right circumstances. If it can help, we will use our considerable negotiation skills to reach an agreement with the prosecution that is fair and beneficial to you.
California DUI Laws Overview
California DUI laws are precise about substance use and driving. According to the state's DMV office:
It is illegal for you to drive if you have a BAC of:
0.08% or higher if you are over 21 years old;
0.01% or higher if you are under 21 years old;
0.01% or higher at any age if you are on DUI probation;
0.04% or higher if you drive a vehicle that requires a commercial driver's license; and
0.04% or higher if you are driving a passenger for hire.
The law also allows law enforcement to arrest you for DUI even if you don't take a blood alcohol test (BAC). If they decide you are impaired, they can arrest you and charge you. Of course, if that is what happened to you, our California DUI lawyer can and will fight those charges on your behalf.
Penalties for DUI in California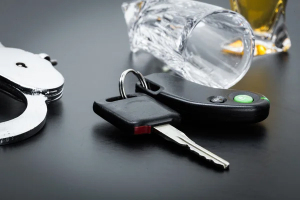 California has significant punishments for those convicted of driving under the influence. And the more times you are convicted, the more severe the disciplines become. Potential DUI penalties in California can include:
First-Time DUI Conviction in CA
Beginning fines range from $390 to $1,000, but penalty assessments can increase the cost to several thousand dollars or more;
Jail time of 48 hours to six months;
Probation is likely instead of jail time for the first offense; and
Six-month license suspension is expected, but it is usually possible to get a restricted license if you install an ignition interlock device (IID).
Second DUI Conviction in CA
Fines between $390 and $1,000, additional penalty assessments can drive costs up more;
Between 96 hours and one year in jail, although house arrest or alternative programs are possible;
Two-year license suspension; and
IID is required for 12 months.
Third DUI Conviction in CA
Fines between $390 and $1,000, additional penalty assessments can drive costs up more;
Between 120 days and one year in jail, although it is common to get 30 days in prison with probation and 30-month DUI school;
Three-year license suspension; and
IID is required for two years.
DUI Offense With Injury
Can be charged as a misdemeanor or felony;
Felony DUI can result in 16 months to four years in prison; and
Fines of $390 - $5,000.
Felony DUI
Usually prosecuted under vehicular manslaughter or murder laws;
Can be charged with negligent manslaughter while intoxicated, gross vehicular manslaughter, or second-degree murder;
A misdemeanor conviction can lead to a year in jail and up to $1,000 in fines; and
Second-degree murder conviction can lead to 15 years to life in state prison.
What You Need To Do After a DUI Arrest in Glendale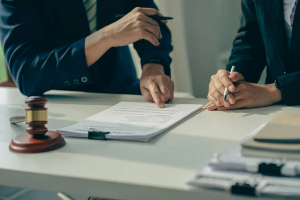 After you have been arrested for a DUI in Glendale, we recommend taking the following steps:
1. Call our Glendale DUI lawyer right away
The sooner you talk to our lawyer, the sooner he can start to help you with your case. The best way to avoid making mistakes is to get professional guidance, which we are here to provide.
2. Request a hearing
We can help you negotiate with the DMV concerning your license suspension.
3. Sign up for an alcohol education program
The court will typically require you to do this. Following the court's instructions ensures you get the best outcome. And if you fail to do what the court says, like completing the education program, you could go to jail.
Court Proceedings and Plea Bargaining
Court proceedings can vary depending on the case and what you and your lawyer decide to do. Plea bargaining is a popular choice because it allows you to avoid going to court and often means getting reduced charges. Every case is different, so you must discuss your options with your lawyer. On the record, accepting a plea bargain is the same as pleading guilty. So the deal needs to be suitable to justify such a choice.
Sometimes, plea bargains are an excellent option. Taking the plea bargain might be ideal if the prosecution offers to reduce your charges to something more favorable than a DUI. However, sometimes the prosecution will not offer a fair deal. Our team can tell you whether the deal is acceptable or not. And if it's not, we will represent you in court at a hearing and fight hard to get you fair treatment.
Glendale DUI Statute of Limitation
The statute of limitations in Glendale and throughout California for DUI is a year for misdemeanor charges and three years for felony charges. That means the charges must be filed within a year or three years from your arrest for a DUI. The prosecution must proceed with charges within those time frames, or the case will likely be dismissed.
Potential Defense Against Your DUI Charges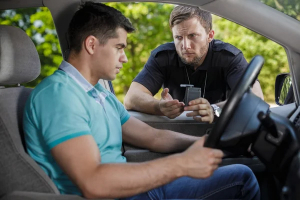 There are multiple potential defenses against DUI charges in Glendale. The best protection depends on the circumstances of the case. Once we investigate the case and explore your options, we will tell you which defense will most likely succeed.
Some common defenses for DUI charges include:
Challenging the Accuracy of Chemical Tests
Chemical tests, such as blood tests to detect alcohol, are imperfect. Even if the test works as intended, the individuals conducting the test and handling the test can make mistakes that affect the results. If anything happens with the test that makes us questions the validity of the results, we can use that as part of your defense. Plenty of DUI charges have been dropped once it was determined there was a problem with a chemical test.
Arguing for Improper Police Conduct
Police are supposed to follow specific rules in how they engage with citizens. There are rules for traffic stops, sobriety tests, and much more. One of the most common mistakes is forgetting to read Miranda rights. If they don't read you your rights, the evidence they collect from the conversation that follows could be thrown out.
Demonstrating Lack of Probable Cause for the Traffic Stop
Law enforcement needs a valid reason to conduct a traffic stop. They are not supposed to stop someone just because they feel like it. They need tangible reasons, such as erratic driving, missing lights, or other safety concerns.
If they arrested you for a DUI after they conducted an illegal stop, it could result in the charges being dropped.
Contact Hurwitz Law Group for an Initial Case Evaluation With Our Glendale DUI Attorney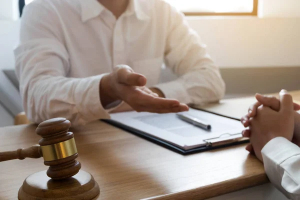 Our DUI law firm in Glendale offers a free initial case evaluation for all new clients. That means you can call us up and meet with our attorney without paying a dime. You can tell your story and get specific advice from a professional. All at no cost.
Sometimes all you need to feel more hopeful about your case is to talk to a lawyer. We can tell you what we think, including your best legal options, and advise you on your next steps. Once we take your case, we will fight tirelessly to protect your rights and ensure you get fair treatment.
Please get in touch with us now to schedule your free consultation.