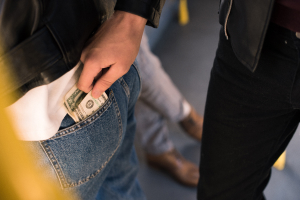 Are you charged with larceny theft or a similar crime? If yes, do you know there is a solution to your problem? This blog post will discuss what larceny-theft is and how it can lead to a conviction and could become a felony charge.
If you are facing a similar situation, contact a premier Los Angeles criminal defense lawyer for your felony charges.
Differentiating Larceny, Burglary, Robbery, and General Theft Offenses
While these are all crimes, knowing their differences is essential to understand how they might affect your life. Let's talk about the most fundamental difference:
Larceny-theft
Most consider larceny a simple theft involving taking someone else's property without physical force. In California, theft and larceny were previously regarded as different offenses, but recent legislation has combined the two, making larceny only a crime against property (California Penal Code Section 484 PC). Call an experienced Los Angeles larceny lawyer as soon as possible if you find yourself accused of larceny charges.
Theft, or larceny, can take many various forms, including:
Personal property;
Money;
Real estate; or
Cost of labor or services.
Burglary
Anyone entering a building, vehicle, vessel, or cargo container intending to commit a theft (i.e., petty theft or grand theft) or a felony could get charged with burglary. In California, depending on the circumstances and the defendant's prior history, burglary can be charged as a felony or a misdemeanor.
The first-degree burglary of an inhabited dwelling, sometimes known as "residential burglary," is always charged as a felony. Any other sort of burglary is considered second-degree, sometimes called "commercial burglary."
Robbery
Robbery is defined as taking "personal property in the custody of another, from his person or immediate presence, and against his will, performed using force or terror," according to California Penal Code 211 PC. Robbery is a felony that carries a maximum 9-year jail sentence. The following are typical examples:
Breaking into a house while the occupants are there, threatening them with harm before robbing them of some of their personal belongings.
Taking drugs on someone and then snatching their belongings while they are unconscious.
Threatening the property owner with bodily violence to flee after being caught stealing anything.
General Theft Offenses
In the legal system, theft is a broad term encompassing some property crimes. There are many kinds of theft, but each is based on one or more of the same basic principles and includes elements such as dishonesty, trespass, or taking property without permission. The most common kinds of theft include identity theft, embezzlement, larceny, and robbery. Each type has different definitions and applications but shares the same core characteristics.
Different Degrees of Larceny-theft Offenses
There are several degrees of larceny theft, each with its consequences. Here's a breakdown of the different levels:
Petty Larceny-theft
Petty theft charges will be filed against you if you take someone else's property without that person's consent and the item is worth less than $950. Larceny, embezzlement, deception, and trickery are all examples of petty theft.
Petty theft is a misdemeanor if you don't have any prior convictions. It is punishable by a maximum $1,000 fine, up to six months in county jail, or both. If the accused had a previous criminal history, the charge could be a felony larceny punishable by up to three years or up to 16 months in jail for a misdemeanor. Ask a Los Angeles, petty theft attorney which circumstances warrant such punishments.
Grand Larceny-theft
A person commits grand larceny theft when the value of the stolen property exceeds a specific dollar amount. Although the criteria vary significantly between states, they often fall between $500 and $1,000. Grand larceny charges also have much more severe repercussions.
What Counts as Larceny-theft?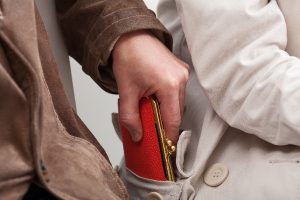 The legal definition of larceny-theft is broad and can include any theft from a person or their property, but some specific examples include:
Pocket-picking
People take wallets from men's and women's pockets during pocket-picking. It typically occurs in a crowded area, on a public transportation system, or in another setting to conceal the behavior. Theft from someone unconscious, such as someone drunk, must also be included in this category by reporting agencies. However, the crime must be categorized as a strong-arm robbery if the victim experiences maltreatment or if more force than simple jostling is used to overcome the victim's resistance.
Shoplifting
It is theft by someone (other than an employee) of products or merchandise exposed for sale.
By definition, shoplifting does not require trespassing or illegal entrance because the perpetrator has legitimate access to the store. Thefts of goods on display outside establishments, including department stores, hardware stores, supermarkets, fruit stands, and gas stations, are included in this category.
Theft of Motor Vehicle Parts
Theft of any component or accessory affixed to a motor vehicle's interior or exterior in a way that renders it a part of the vehicle. Also included are the necessary for the operation of the car.
This category includes thefts of:
Gasoline;
Compact disc players;
Airbags;
Citizens' band radios;
Hubcaps and wheel covers;
Manufacturers' insignia;
License plates;
Inspection stickers;
Registration tags;
Radio antennae;
Heaters;
Side-view mirrors; and
Hubcaps and wheel covers.
Law enforcement agencies must only record accessories or parts connected to the vehicle. Reporting agencies must categorize the offense as theft from motor vehicles if the items transported in the car are stolen.
Other Types
All thefts that do not fall into one of the specified larceny categories listed above. All other larceny-theft encompasses the following offenses:
Theft from fenced-in areas;
Theft from ships and planes;
Jet ski theft;
Animal theft;
Lawnmower theft;
Lawn furniture theft;
Hand tool theft;
Theft of agriculture and construction equipment without breaking or entering a structure;
Theft following the unauthorized entry of a recreational tent, tent trailer, or travel trailer; and
Airplane, bulldozer, and motorboat theft.
California State Laws Related to Larceny-theft Offenses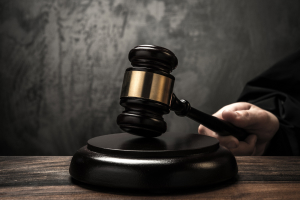 California Penal Code 484 PC
Petty theft is defined under California Penal Code 484(a) PC as the unlawful taking or stealing of another person's property when the worth of the property is $950.00 or less.
A misdemeanor larceny called "petty theft" is punishable by:
Probation;
Fines;
Repayment; and
County jail terms of up to six months.
Grand theft, a more severe offense, can be charged when the value of the stolen goods surpasses $950.00. However, regardless of the value, specific categories of items, such as firearms, are classified as grand theft.
Petty theft charges may result from a variety of theft offenses in California. These consist of the following:
Theft by larceny;
Theft under pretenses (PC 532); and
Embezzlement as theft (PC 503).
Examples are:
Borrowing a $300 serving tray from a neighbor and purposely failing to return it.
Adjusting a $100 sweater's price tag and entering the cashier line.
Removing a smartphone from a shipment of work-related phones.
California Penal Code 487 PC
The offense of grand theft (as opposed to petty theft) can be charged under Penal Code 487 PC when you unlawfully take:
Property worth at least $950.00;
An automobile;
A weapon; or
Directly from the victim's person or property.
Grand theft is a "wobbler," which means the authorities can charge it as either:
A misdemeanor; or
A felony.
The maximum term for conviction is three years in prison.
Only the less serious offense of petty theft may be charged where the value of the stolen property is less than $950.00.
In California, certain behaviors may result in accusations of grand theft. Examples are:
Shoplifting a $1000 piece of jewelry from a store;
Embezzling several hundred thousand dollars from a company; and
Stealing devices worth several thousand dollars by breaking into a house.
Grand theft accusations in California are usually by shoplifting from a high-end retailer.
With Hurwitz Law Group, you may be able to defeat grand theft charges. We will also help you understand the legislation.
Schedule a Consultation With Our Criminal Defense Attorney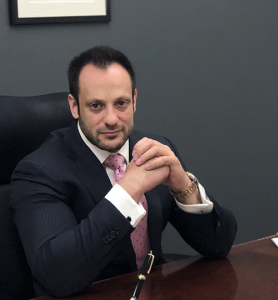 Getting arrested for larceny theft is a grave matter. You may end up with a criminal record which could affect your future job prospects, not to mention your freedom.
Also, fighting the charges can be equally stressful and requires time and money. The stakes are high, and nothing is guaranteed in a court of law, so getting help from our experienced criminal defense attorney is better.
Schedule a consultation with us for your case today! Hurwitz Law Group is a highly experienced criminal defense firm. Our lawyers can help you figure out the next steps for your case in the most successful way possible. Call us at (323) 747-7484. Alternatively, use our simple contact form to schedule your consultation with an experienced criminal defense attorney.