Do you know what is "burglary domestic violence"? If you're like most people, it may be a surprise that these two crimes can be tied together. Because of this, it's essential to understand what is burglary domestic violence and how it affects you and your family. Learn more about this criminal offense by reading this post.
Moreover, call a reliable Los Angeles criminal defense attorney if you get charged with burglary and domestic violence.
Understanding Domestic Violence Cases in California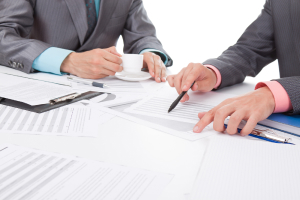 Domestic violence refers to intentional intimidation, physical harm, battery, sexual assault, and other abusive acts committed by one intimate partner against another as part of a systematic power and control pattern.
Domestic violence includes the following:
Physical abuse;
Sexual assault;
Emotional abuse; and
Threats.
Domestic violence can vary greatly in frequency and severity from case to case.
Legal Penalties for Domestic Violence Conviction
Domestic violence is defined by California Penal Code 13700 as abuse against a romantic relationship. Domestic battery, domestic abuse, and spousal abuse are other terms frequently used to describe domestic violence. In California, standard domestic violence charges include the following:
Domestic Battery - Penal Code 243(e)(1)
This misdemeanor carries a maximum fine of $2,000 and a maximum sentence of up to a year in county prison.
Inflicting Corporal Injury on an Intimate Partner- Penal Code 273.5
Penal Code 273.5 is a wobbler offense, which carries the possibility of felony or misdemeanor charges. A conviction could result in the following:
Imprisonment for a maximum of one year in a county jail or 2, 3, or 4 years in state prison;
A fine of not more than six thousand dollars ($6,000); or
Both a penalty and imprisonment.
You might also be obliged to attend parenting programs, alcohol education classes, or a 52-week batterer's treatment program.
Understanding Burglary Cases in California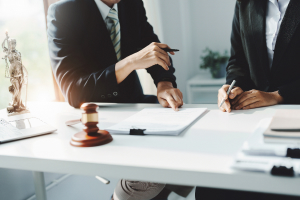 A person commits burglary under Penal Code 459 PC if they enter someone else's home or commercial structure, or locked vehicle without their consent and then commit (or attempt to commit) a felony, theft, or assault. Suppose there is no forcible entrance, nor are you armed with a deadly weapon while in the building.
You might get charged with burglary. Here are the types of burglary crime you may face:
Commercial structure and auto burglary are punishable by up to 3 years in prison.
A residence burglary is penalized by up to 6 years in jail or prison.
Even if the intended crime didn't happen, the burglary crime is complete once the individual enters the premises with criminal intent. In California, burglary charges may be "first-degree" or "second-degree." Burglary of a residential structure is a first-degree offense. Burglary of any other form is second-degree (including stores and businesses).
Legal Penalties for Burglary Conviction
In California, first-degree (residential) burglary is always a felony. A state jail sentence of 2, 4, or 6 years is one of the possible outcomes. In California, second-degree (commercial) burglary is considered a wobbler. It means that it is possible to charge it as:
A felony that could result in a county jail sentence of 16 months, 2 years, or 3 years; or
A misdemeanor is punishable by up to a year in county prison.
How Do These Two Crimes Relate to Each Other?
In many cases of burglary and domestic violence, the alleged crime during the burglary is a violation of a protection order, and just entering the home is a crime.
Following the issuance of a protective order, the accused person can feel tempted to go into the victim's home to retrieve certain goods or to make amends. It might be a severe error. If you go against a Protective Order's prohibition against approaching the victim or their home, you may face trespassing or burglary charges. It still holds even if you lease or own the property. When someone enters a house or building without the owner's permission with the intent to commit a felony, steal, or assault, they have committed a burglary charge.
Sample Scenarios of Burglary Domestic Violence Cases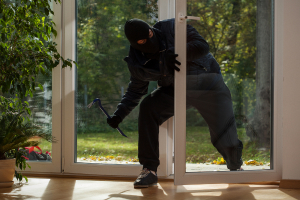 The Turner v. State Case
Recently, in Turner v. State, a 911 dispatcher received a phone call from a lady who said her ex-boyfriend, the defendant, was attempting to enter her apartment by beating on her door and window. Police attended and handed the defendant a "criminal trespass warning." It meant that if the defendant appeared at his ex-girlfriend's home again, he would get arrested.
The following afternoon, authorities tracked a succession of 911 calls back to the same woman who had called the day before to complain about the defendant. According to the woman, the defendant "entered her residence and abused her in front of their daughter." Police again attended and removed the defendant from the ex-girlfriend's apartment.
Later, the ex-girlfriend signed a "non-prosecution affidavit," stating that she did not want to testify against the defendant at trial. Nonetheless, the district attorney summoned her to testify. She testified at trial that she let the defendant inside her apartment, and then he assaulted her. She then stated that she signed the affidavit because she did not want the defendant, who was also the father of her children, to go to jail.
A jury found the defendant guilty of "burglary of a habitation" and sentenced him to 20 years in jail.
The defendant's appeal centered on the issue of consent. He insisted that he was there with his ex-girlfriend's permission. If this is accurate, it will invalidate a necessary aspect of the burglary case.
As stated in the ex-girlfriend's testimony at trial, she agreed to the defendant entering her apartment before the assault. However, as the Court of Appeals explained, the jury was allowed to reject this narrative in favor of previous testimonies she provided to police. Based on these earlier admissions, the jury could reasonably conclude that the ex-girlfriend did not grant her "effective assent" to the defendant's presence in her apartment. Based on the previous trespass warning and the fact that the defendant was hammering and kicking the ex-girlfriend's door, the jury could conclude that the defendant effectively forced himself into the apartment.
Possible Legal Defenses for a Burglary Domestic Violence Charge
The following are examples of viable domestic violence and assault defenses, depending on the specifics of your case:
The claims are untrue.
You were acting in self-defense.
The evidence is insufficient.
You have consent to access the victim's house.
The investigation contained inaccuracies.
During the arrest, the police violated your rights.
If you've been charged with domestic violence or arrested for burglary in connection with a domestic violence case, contact Hurwitz Law Group law offices to set up a free consultation to discuss your case and legal options.
Consult With an Experienced Criminal Defense Attorney Today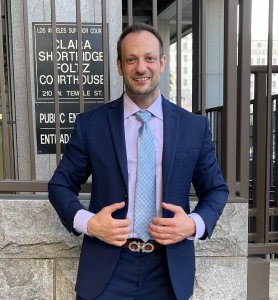 Imprisonment and criminal records from burglary and domestic violence charges can haunt you for life. You could look at an arrest record that will never go away and could cost thousands of dollars. If there's anything you can do to avoid those consequences, it's crucial to do it now.
Hurwitz Law Group has the right experience to protect your future. We have successfully handled over a decade of complex domestic violence and burglary cases. We will do our best to keep you out of prison and to get you the best possible results in your case. You don't have to struggle through this alone. Call us now at (323) 287-9849 and get help today!