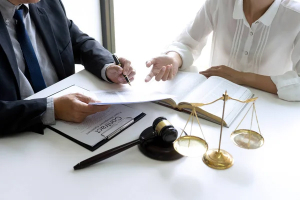 The California sex offender statutes are the laws that govern who must register as a sex offender in the State of California, where California sex offenders must register, and the crimes that require a person to act as a sex offender.
What Is the California Sex Offender Registry?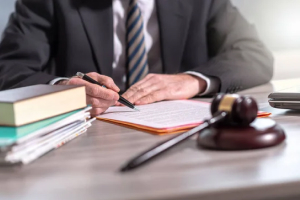 The State of California lists the California Sex Offender Registry Act at Penal Code 290, specifically stating in Part 1, Title 9, Chapter 5.5, Sex Offenders [290 - 294], 290(a) that Sections 290 to 290.024, inclusive, shall be known and may be cited as the Sex Offender Registration Act.
Individuals who were convicted of a sex offense in California used to have to register as a sex offender for life. That requirement changed in 2021. The sex offender registry now classifies sex offenders by tiers.
What Is a Sex Offender?
California law considers any person who commits certain sex crimes as a sex offender. The types of crimes resulting from being a sex offender include rape, indecent exposure, sex crimes involving minors, and attempted sex crimes.
People convicted of misdemeanor sex offenses are still required to register as a sex offender. They may be listed at a lower tier level than those who commit felony sex acts, but that does not exempt them from being entered on the sex offender registry.
A person who commits a non-sexual offense must register on the sex offender registry if the crime was a sexually motivated offense.
How Does California's Megan's Law Work?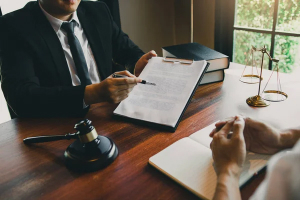 The California Department of Justice, Office of the Attorney General, explains that Megan's Law provides members of the public with "certain information on registered sex offenders in accordance with Penal Code section 290.46." California enacted Megan's Law so that people in local communities can better protect themselves and their children.
Megan's Law requires the California Department of Justice to notify the public with certain information on some registered sex offenders. Megan's Law Website provides information on registered sex offenders with information extracted from the California Sex and Arson Registry (CSAR). In this place, the state keeps information on sex offenders.
The website for Megan's Law provides information pursuant to Penal Code Section 290.46. The site information on sex offenders includes the offender's name, photo, and the offense or offenses that subjected each sex offender to the registration requirement. It also lists the offender's identifying information, the year they were convicted, and their year of release.
The street address of an offender may or may not appear, depending on the most recent sex crime and if their criminal history includes prior sex offenses.
Tier One Sex Offenses
Tier One sex offenders are low-risk offenders. They must still register on the Sex Offender Registry for ten years.
Examples of Tier One sex offenses include indecent exposure, misdemeanor sexual battery, arranging to meet a minor for any lewd purpose, misdemeanor child pornography, or oral copulation with a minor who is over 14 years old.
Tier Two Sex Offenses
Mid-level sex offenses qualify as tier-two sex offenses. California sex offender laws require anyone committing Tier Two sex offenses to register as a sex offender for 20 years. Anyone convicted of a tier two offense in a California juvenile court must register for ten years.
Some crimes that result in being listed on the sex offender registry as a tier two offender include committing lewd acts with a minor, rape when the victim is over 18 but incapable of giving consent, and oral copulation with a minor under the age of 14. It also includes incest, non-forced sodomy, and several situations where there are acts of penetration with a foreign object.
Tier Three Sex Offenses
Tier Three sex offenses are the most serious sex offenses. People who are tier three sex offenders include offenders who score high on the risk assessment instrument. Crimes that are considered tier three sex crimes include rape by force, murder that is committed during the commission of a rape, oral copulation by force, and sex trafficking.
It also includes felony child pornography, sex offenses against children ten years of age or younger, the sex trafficking of children, and habitual sex offenders.
People who are tier three offenders must register for life.
Is Registration on the Megan's Law Website Mandatory?
The California Penal Code 290.46 lists the categories and the specific information required to be posted on the public sex offender registration database. All sex offenders required to register with their local law enforcement agency may have their information posted, but not all information is always available to the general public.
Penal Code 290.46 requires that information on sex offenders be displayed according to specific categories. Offenders in the home address category have their full home addresses listed on the public database.
Persons in the zip code category have their zip code, city, and county listed but not their full street address. Offenders listed on the public database in the zip code category may be moved to the category that lists their street address if convicted of another sex crime.
Sex offenders not listed in the public database must register by Law with their local law enforcement agency.
What Are the Reporting Requirements for Sex Offenders in California?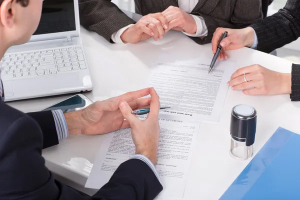 California sex offender laws require that every sex offender registers with their local law enforcement agency within five days of their release from incarceration or releases from a mental institution, jail, or other facilities. The local law enforcement agencies then forward the offender's information to the California Department of Justice. The State Department of Justice updates its information daily.
Moving
Any person listed on the sex offender registry is required to report a change of address within five business days. The offender reports the address change to their local law enforcement agency.
Transients
Offenders who do not have a permanent home address are required to update their information every 30 days. California law mandates that convicted sex offenders update their information, whether transient or moving to a new permanent address.
Sexually Violent Predators
Judges sometimes determine that individuals who are convicted of certain sex offenses or repeated sex crimes are to be deemed sexually violent predators. Anyone who is listed as a sexually violent predator is required to register every 30 days with their local law enforcement department.
Employment or Enrollment at an Institution of Higher Learning
Any person listed on the California Sex Offender Registry who is employed or changes their employment must notify local law enforcement officials within five days.
A person who has a conviction that mandates that they register on the sex offender list who enrolls in an institution of higher learning is required to report that enrollment. They must report their enrollment to local law enforcement officials and the college or university where they enroll.
Changing Your Name
California Penal Code 290 requires that any registered sex offender with a name change must report that name change within five business days. It does not matter if the name change occurs because of a marriage, a divorce, or another reason. Registration requirements mandate the reporting of the name change within five working days.
What Happens if You Forget to Register or Renew Your Registration?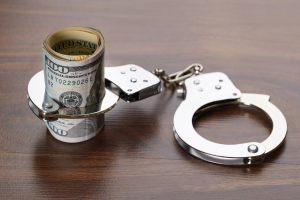 Failing to register or failing to renew registration is a serious matter. It is an actual violation itself under the new sex offender law. The courts will likely be highly skeptical of anyone claiming they "forgot" to register or renew their sex offender information.
There are potentially serious penalties for failure to register or renew information on the registry. The prosecutor must prove four elements for a conviction for failing to register with the local law enforcement agency.
Those four elements include:
The offender resides in the State of California.
The offender was previously convicted of a sex crime under Penal Code 290, which required them to register on the sex offender registration list.
The defendant knew they had a duty to register as a sex offender.
The offender willfully defied their duty or requirement to register or comply with the requirements to update or renew their registration requirements.
The penalties for the violation depend on the original sex offense. Suppose the defendant was originally convicted of a misdemeanor sex offense. In that case, the punishment for failing to register includes the possibility of informal probation, up to a $1,000 fine, or up to one year in the county jail.
For any defendant convicted of a felony sex offense, the punishment for a felony failure to register includes the following:
The possibility of up to a $10,000 fine.
Formal felony probation.
Up to three years of incarceration.
Can Registered Sex Offenders Be Removed From the Registry?
The new law in 2021 changed the fact that a lifetime sex offender registration requirement bound sex offenders. Today, the offender does not always have that lifetime registration requirement, depending on certain conditions.
Certificate of Rehabilitation
The eligibility for a certificate of rehabilitation offers certain potential benefits for offenders convicted of some sexual offenses. People who are granted a certificate of rehabilitation will likely have improved employment prospects and fewer obstacles or complications when trying to obtain a professional license. Some people convicted of sexual offenses who obtain the certificate may see an end to their requirement to register under Megan's Law.
Certificates of rehabilitation are available to those individuals who apply within seven to 10 years after the offender's release from parole, probation, or custody. They must also have resided in California for the previous five years.
Some other conditions for eligibility include that the person was convicted of a felony and sentenced to a California state prison or other state agency or institution or was convicted of a felony, sentenced to probation, and the conviction was expunged. People convicted of a misdemeanor sex offense listed in Penal Code 290 and who have had their conviction expunged may also be eligible for the certificate of rehabilitation.
Another requirement is that the person cannot have any subsequent charges and cannot be on probation for another offense.
Expungement
Some people may apply for expungement of their conviction after they complete their sentence, complete their probation, and not face new charges. The expungement most often removes the conviction from the person's criminal record.
A conviction for some sexual offenses is likely to preclude a person from expungement. Examples include if they were convicted of statutory rape with a child under 16 when charged with a felony, continual sexual abuse of a minor, or conviction for certain sex offenses with children where the offender is at least ten years older than the victim.
Getting an expungement does not relieve offenders from having to register under the law.
Governor's Pardon
Obtaining a governor's pardon is usually a last resort because it is considered the most difficult option for removal from the registry. The pardon is usually not granted unless the person applying has not committed a new crime and it has been at least ten years since release from probation, parole, or release from prison.
Obtaining a governor's pardon is rare, and it is rare for it to be granted for an offense of a sexual nature.
What Is California Senate Bill SB-145?
Senate Bill SB-145 is an act that amended certain aspects of the penal code related to sex offenders. It eliminated the lifetime registration requirement for many sex offenders and implemented a tier-based system for the mandated minimum registration period.
Tier one offenders are lower-risk offenders who must register for ten years. Tier Two offenders have a mandated 20-year registration requirement, while tier three offenders still have the lifetime registration requirement.
Judges now have the discretion not to require some offenders to enter their information under sex offender registry law if the victim is at least 14 years of age and the offender is older than the victim by less than ten years.
What Are the Legal Statutes Covering Sex Crimes in California?
The legal statutes covering sex crimes in California include both misdemeanors and felonies. Some statutes may be filed as a misdemeanor or a felony offense. One statute is Penal Code 243.4 PC: Sexual Battery.
Misdemeanor sexual battery includes unwanted sexual touching. Felony sexual battery includes touching another person against their will, the victim is institutionalized for medical care and is incapacitated or disabled, and the touching leads to sexual arousal or sexual abuse, or sexual gratification.
Penal Code 261.5 involves having intercourse with someone under 18 when the victim is not the offender's spouse. It is still unlawful even if the minor consents or initiates sexual activity.
California Penal Code 261 governs rape law in California. A perpetrator who uses force, threats to have non-consensual sexual intercourse with someone else, or uses fraud commits rape. A person may also face rape charges if they use menacing coercion, fear of harm, or retaliation.
It is illegal for anyone to commit lewd or lascivious acts with a child 14 years old or younger under 288 PC, while 311 PC covers child pornography offenses.
The statutes also include laws that cover indecent exposure, prostitution solicitation, and lewd content in public.
Contact Our Experienced Sex Crimes Attorney at Hurwitz Law Group Today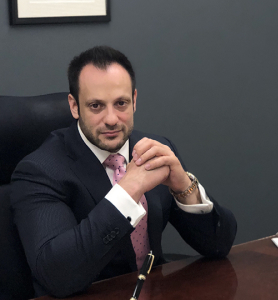 Sex crime penalties are severe, especially for people wrongly accused of crimes requiring them to register as sex offenders.
Our experienced sex crimes attorneys at Hurwitz Law Group will advocate on your behalf and aggressively pursue the most favorable outcome for the circumstances of your case.
Call (323) 916-9019 or contact us online for your free initial consultation today.